Kinsale, Ireland
Last updated on Jul 09, 2023
Summary: Expats, digital nomads and retirees talk about what it is really like living in Kinsale, Ireland. They offer advice about meeting people, cost of living, finding a home and more.
What do I need to know before moving to Kinsale?
When we asked people what advice they would give someone preparing to move to Kinsale, they said:
"Kinsale is a historic port and fishing town in County Cork, Ireland, known for its picturesque views, historic sites, and gourmet food. The town is small, with a population of around 5,000 people, so it offers a close-knit community feel. English is the primary language spoken in Kinsale, but you may also hear Irish Gaelic, especially in schools and government offices. The cost of living in Kinsale is relatively high compared to other parts of Ireland, particularly when it comes to housing. Renting a property can be expensive, and the process can be competitive due to the town's popularity. Buying a property is also a costly affair, with prices significantly higher than the national average. Kinsale has a temperate maritime climate, with mild winters and cool summers. Rain is frequent throughout the year, so it's advisable to always carry an umbrella or raincoat. Despite the rain, outdoor activities are popular in Kinsale, with golf, sailing, and fishing among the favorite pastimes. The town is renowned for its culinary scene, with a wide range of restaurants offering everything from traditional Irish fare to international cuisine. Kinsale is often referred to as the 'Gourmet Capital of Ireland', and hosts an annual Gourmet Festival. Public transportation in Kinsale is limited, so having a car can be beneficial. However, the town is small enough to navigate on foot or by bicycle. For longer journeys, there are bus services connecting Kinsale to Cork City and other nearby towns. Healthcare in Ireland is of a high standard, and Kinsale is home to a number of general practitioners and a community hospital. However, for more serious conditions, residents may need to travel to larger hospitals in Cork City. Kinsale has a number of schools, both primary and secondary, offering a high standard of education. The town is also home to a community college and is within commuting distance of several universities in Cork City. Finally, it's worth noting that Kinsale is a popular tourist destination, particularly during the summer months. This means that the town can get busy, and prices for goods and services may increase during this period," wrote one member in Kinsale.
How do I find a place to live in Kinsale?
About the Author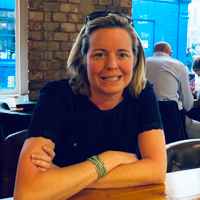 Betsy Burlingame is the Founder and President of Expat Exchange and is one of the Founders of Digital Nomad Exchange. She launched Expat Exchange in 1997 as her Master's thesis project at NYU. Prior to Expat Exchange, Betsy worked at AT&T in International and Mass Market Marketing. She graduated from Ohio Wesleyan University with a BA in International Business and German.
Some of Betsy's articles include 12 Best Places to Live in Portugal, 7 Best Places to Live in Panama and 12 Things to Know Before Moving to the Dominican Republic. Betsy loves to travel and spend time with her family. Connect with Betsy on LinkedIn.