Westport, Ireland
Last updated on Jul 10, 2023
Summary: Expats, digital nomads and retirees talk about what it is really like living in Westport, Ireland. They offer advice about meeting people, cost of living, finding a home and more.
What do I need to know before moving to Westport?
When we asked people what advice they would give someone preparing to move to Westport, they said:
"Westport is a charming town located in County Mayo, Ireland, known for its friendly locals, beautiful landscapes, and rich history. Before moving to Westport, expats should know that the primary language spoken is English, although some locals also speak Irish. The cost of living in Westport is relatively lower compared to Dublin or other major cities in Ireland, but it's still higher than many places in the world. The town has a mild and temperate climate, with rainfall throughout the year, so it's advisable to have rain gear handy. Westport is a small town, so while it offers a peaceful and relaxed lifestyle, it may not provide the same level of entertainment or amenities as a larger city. However, it is known for its vibrant music scene, with many pubs hosting live music nights. The town is also famous for its outdoor activities, including fishing, golfing, and cycling. The Great Western Greenway, a 42km traffic-free cycling and walking trail, is a popular attraction. Westport is also close to Croagh Patrick, Ireland's holy mountain, which attracts thousands of pilgrims each year. Healthcare in Ireland is of a high standard, and Westport has its own hospital, but it's important to note that healthcare is not free and health insurance is recommended. The education system in Ireland is also of a high standard, with a mix of public and private schools, and Westport has several schools to choose from. Public transportation in Westport is limited, so having a car can be beneficial, especially for exploring the surrounding areas. However, the town itself is quite walkable. Finally, it's important to understand the local customs and etiquette. Irish people are known for their friendliness and hospitality, and it's common to greet people with a handshake. Punctuality is appreciated but not always expected, and tipping is customary in restaurants and taxis," wrote a member in Westport.
How do I find a place to live in Westport?
About the Author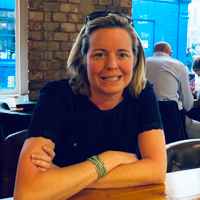 Betsy Burlingame is the Founder and President of Expat Exchange and is one of the Founders of Digital Nomad Exchange. She launched Expat Exchange in 1997 as her Master's thesis project at NYU. Prior to Expat Exchange, Betsy worked at AT&T in International and Mass Market Marketing. She graduated from Ohio Wesleyan University with a BA in International Business and German.
Some of Betsy's articles include 12 Best Places to Live in Portugal, 7 Best Places to Live in Panama and 12 Things to Know Before Moving to the Dominican Republic. Betsy loves to travel and spend time with her family. Connect with Betsy on LinkedIn.