8 Tips for Living in Cuenca, Ecuador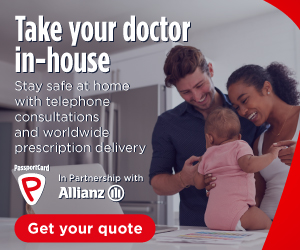 Many expats in Cuenca, Ecuador love the city's climate, friendly people and low cost of living. Other expats find that this developing city's bland food, dirty streets and noisy neighborhoods are too much to take.
Cuenca, Ecuador is located in Ecuador's highlands and has a population of approximately 350,000. "This city has a little of everything. The old and the new blend very well indeed. Lots of great restaurants, lots of music, the weather is the best, the mountains are breathtaking, the prices for me are just right. I really have everything here I could ever wish for," said one expat living in Cuenca.
Living in Cuenca
"There are many good things about living here. In general, the pace of life is delightful, people are friendly and the climate is agreeable. I relax so much more and after 6 months or so, I could viscerally feel the stress leaving my body," confessed one expat. "We found Cuenca both beautiful AND clean. I mean, they were power washing sidewalks at night! We live on the coast right on the beach and right now it is hot, hot, and more hot. Oh wait, and very humid! I would take the Cuenca weather during the rainy season on the beach anytime. Actually thinking of renting out our place on the beach in the rainy season and renting a small place in Cuenca. Totally enjoyed all the people (locals and ex-pats), the food is awesome as well, and the architecture is so European in many places. I guess it's all in the eyes of the beholder. Go, check it out, and make your own decision," advised another expat in Ecuador.
One expat in Cuenca shared, "I do not speak Spanish well yet...but am learning and folks here are very open, pleasant and helpful. I spend more time with locals than with expats. There are good restaurants here that serve well spiced foods and otherwise can fix to my own taste here. And I live in a beautiful, well furnished apartment (my own furnishings) on under $1000 a month and live well. Yes, it's like being back in the 50s in the USA which is a lot of what I love about it and watching the progressive daily changes and growing pains too. Need an open heart, patience and compassion to live here or any developing country to be happy. Embrace the differences, don't focus on them in negative ways. It's a choice. I love it here. I have no plans to return to the USA." Another expat living in Cuenca explained, "Bring comfortable shoes and get ready to live in a physically splendid environment. The people are gentle. Like any foreign culture, it is deceptively similar to America, but the little differences can sink you if you aren't totally flexible."
"I moved a year and a half ago to Cuena after a visit here the year before. On my visit I located a perfect apartment in a newly finished house in Misicata and leased it on the spot from an Ecuadorian who has lived half his life in the USA and lives above me in this lovely house. The rent is far less than a condo or 'gringo complex' here and I get to spend more time with local people, can walk many places to shop, safely, and yet spend time with expat friends too. I believe any move overseas (I lived in Kenya for several years) is a matter of expectations when it comes to happiness. Unhappy or discontented people with great personal demands will be unhappy anywhere they are. You are NOT in the USA anymore so don't expect to find things the same or all the products you are used to having. But that said, all things necessary are available here. Shop wisely, learn to bargain, and enjoy all this beautiful country and city have to offer. Just relax and be grateful for what you have here. It's an awesome paradise full of adventure in a new culture with a new language and people who embrace us with care and compassion overall. Get to know them. They are mostly happy, good people and willing to help us put down roots as their neighbors and even as part of their families. It's all about expectations and attitude, folks," observed one expat in Cuenca.
Challenges of Life in Cuenca
Some current and former Cuenca expats shared some of the challenges of living in Cuenca. One said, "The food is lacking in flavor, even the vegies seem tough. Regarding Spanish, the language they speak there is not a true Spanish and difficult even if one is fairly fluent in Spain Spanish. We left Cuenca last year after living there for three years. The sidewalks, the noise, the horn honking, house and car alarms, dogs barking, etc. We now live in Europe and are going to get fat with the wonderful meats, fresh vegies. We lived in a good sized house and the only thing we miss about Cuenca is the cheap rent for our house compared to what we pay here. I paid over $60 a bottle for my favorite drink, but in Italy it was only 12.50 Euros. For those that love it there, am glad for them. It depends on what one wants out of life."
"It's strange here, in that on the surface, everyone mingles well and it is quite the mixing pot. Cuenca always has lots of tourists due to both its reputation as well as being such a destination for learning Spanish. Beneath the surface, for residents, however, there is not a lot of mingling between classes, as in most Latin American countries. In expat circles, everything is fairly acceptable as we tend to have quite the liberal lot," commented another expat who is living in Cuenca.
Meeting Other Expats in Cuenca
There are regularly planned expat get togethers at several restaurants in Cuenca. "There are many ways to be involved. I am taking courses in Italian at the University. There in an active and increasingly organized expat community. It is easy to meet people and the variety of different venues, classes, groups is increasing on a weekly basis," explained one expat in Cuenca. "Cuenca is trying, with some success, to become a cultural center. Theater, including an expat group. Art galleries, writers groups. Knitting and weaving. Gringo nights and social functions for charities. Lots of watering holes where people meet, something not so common in the states anymore," said another expat in Cuenca.
Healthcare in Cuenca, Ecuador
"Seeing a doctor in Cuenca is an easy matter. No appointment necessary in most cases. Excellent service and good quality for a much lower cost that the U.S. Many common meds are available without prescription for a fraction of the price. New meds may not be available and can be expensive if they have to be imported. Names of meds are different than in the U.S., and you may have to go to a doctor initially to get them translated. Bringing your prescription forms from home will help," said one expat in Cuenca.
Learn the Language to Connect with Locals
"Spanish is the language... if you don't speak it you're a fish out of water... Cuencan people for the most part won't even make eye contact with you... socially you are at a loss and will be ignored by Cuenca's population... so if you can do with just being with expats your more than welcome to come otherwise find another place in this world to hang your hat," advised one expat.
Cost of Living in Cuenca
"The cost of living is low, although not as low as various websites would have you believe. WATCH OUT! The amazingly tiny sums you can spend here require you to live like an Ecuadorian, so ask yourself when was the last time you considered a single chicken drumstick to constitute a dinner portion? And yes, rents are low - $300 or so, but trust me, you want to spend at least $600 per month until you get the lay of the land and maybe after that. What I appreciate the most about Cuenca is that I truly do not need to own a car. You would not believe how cool it is not to have a smoking monster sucking on my wallet. I can walk anywhere, which is a big part of why I have lost weight since arriving," explained one expat living in Cuenca, Ecuador. Another expat broke down his living expenses, "We're in our 4th year living in Cuenca. Decent places in decent neighborhoods cost $400 to $1000 furnished to rent. Utilities maybe $40, cell maybe $10. Food $200 to $300. Booze? Maid about $140 and Healthcare $82. We have a car, eat out whenever we want, and have a golf membership and live very well on an average of $2200/mo NOT including travel or EXTRA surprises. Can you live on less, easily, more, easily it will all depend on YOUR lifestyle."
"You can buy a beautiful 2 brm 2.5 bathroom apartment from about $78,000 upwards. If you are looking for a home with a bit of land around you can go about 15 mins from Cuenca and find the most beautiful homes for $150,000 - $300,000 and of course then you have the ones that are even higher. Depending on what you are looking for. There are beautiful pre-construction apartments selling from $60,000 to a large penthouse which has the most spectacular views for under $200,000. I went and paid our phone and electric bill the other day and for the two of us it was $30 for the month. Our apartment taxes are around $30 per year. Our security apartment and gas fees per month are $63.00," explained one member who moved to Cuenca.
Law Enforcement in Cuenca
An expat in Cuenca explained, "There are some differences that have been admittedly challenging for me. I did not totally get that with less complexity also come less complex moral and ethical codes, less gravitas placed on laws and enforcement and therefore the tendency to do what you can get away with. Half -truths and often larger forms of deception can be met with a shrug of the shoulders. Many expats I have met seemed to be giddy about 'no rules', living in a culture less restricted by laws, rules and regulations. This is relieving to a point, but overall I still prefer a place where rule of law has more gravitas than I have found at present in Ecuador. Of course, this will be found in any developing country and the Govt. is doing a decent job of feeling its way through this. It is all new for everyone and takes time and patience to implement. It is how nations develop, generally, going from less to more complex. I have also noted that with less complexity comes less complex thinking. The broader implications of one's actions are often not seen or adequately thought out. Impulse tends to be followed.. It can often appear like 'everyone for him/her self', which in circumspect is appropriate in a culture that is still centered on the self or the clan. This is just where Ecuador is in the overall gestalt of nations. This is especially seen in driving, where it is a free-for-all and only a very small (but growing) percentage of people know what the laws are. When I hit the road, I have come to expect absolutely anything and have found the best method is to slow down, hang back and let people do what they will. There is little fear of penalty or enforcement, as up until recently a few dollars would take care of anything and $50 got you a driver's license. I had to laugh last week when I saw an elder gent in his old truck blowing his horn persistently demanding that a police cruiser get out of his way!"
Crime in Cuenca
"Great response from attyanne and yes there are 'professional thieves' in Cuenca that look for the expat wearing jewelry, not keeping an eye on, in your case, a pocketbook just looking for the chance to take it from you. Solution, like attyanne said, do not wear jewelry, keep your pocketbook very close and by all means do not walk at night alone! It's all just using common sense to avoid being a victim just like you would in most cities in the US," said one expat. Another expat commented on crime saying, "The petty theft that happens in Cuenca. In the many months I was there, at least 6 friends of mine were robbed, including myself. Some were robbed at knifepoint, some not. One should not have any jewelry showing or as certain as God made little green apples, you will be a victim."
About the Author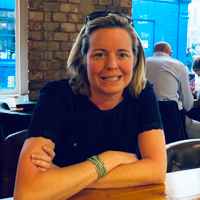 Betsy Burlingame is the Founder and President of Expat Exchange and is one of the Founders of Digital Nomad Exchange. She launched Expat Exchange in 1997 as her Master's thesis project at NYU. Prior to Expat Exchange, Betsy worked at AT&T in International and Mass Market Marketing. She graduated from Ohio Wesleyan University with a BA in International Business and German.
Some of Betsy's articles include 12 Best Places to Live in Portugal, 7 Best Places to Live in Panama and 12 Things to Know Before Moving to the Dominican Republic. Betsy loves to travel and spend time with her family. Connect with Betsy on LinkedIn.
Comments
guest
Funny article, but in appreciation for the venerable authoress' Founding efforts, I must say it was balanced like a see-saw and had a discouraging end. Well Done!;~)
guest
I stayed in Cuenca for about a week and found your well written article to be spot on for accuracy. In the end I decided to not move to Ecuador as the low level of integrity amongst the populace, border to border trash everywhere and potable water shortage were more than I was willing to endure. In the end, you get what you pay for. I am currently in beautiful Troutdale Oregon enjoying breakfast at Shari's. Everbody is nice and honest and third world noise pollution is not driving me insane. Most of all what I disliked about Ecuador was the pollution at every level including noise. Cuenca is a beautiful old city and the best place I visited but I don't miss the stank.
guest
Very good article, Betsy. You wrote about 'the good, the bad, and the ugly!' Just what we expats need when making decisions about a new life or setting. I don't need the sweet talk 100%. I need facts and opinions. Thanks for such good insight on Cuenca. Tell Joshua Wood that this is great article writiing for expats.
guest
Two of the five restaurants you mention as expat meeting places are out of business: California Kitchen and Cafe Eucaliptus.
guest
Thank you for your honesty in writing about Cuenca's "pros and cons". My wife and I will be visiting the Galapagos Islands in early October and will be visiting Cuenca, Quito and Salinas while we are there. We had intentions of moving to Costa Rica, Panama or Ecuador as we ponder retirement, in a few years, but have decided to stay close to our 3 adult children in the U.S. .
immovinon
I visited Cuenca, recently. I thought that the locals were extremely nice and a great many spoke excellent unaccented English, regardless of age and lack of wealth. .. Apparently, almost nothing gets imported to Ecuador.I walked through a large shopping mall (Mall de Rio ??} There was nothing to buy. Everything was so UGLY. The only food item that i saw in a large supermarket from the U..S. was Hershy's chocolate syrup.. Sadly, this city is still in the 2oth century.