5 Neighborhoods to Consider in Dublin, Ireland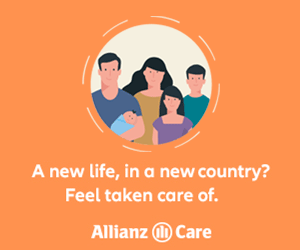 Summary: Expats in Dublin have several neighborhoods to consider. There are several factors to consider, such as proximity to work, schools and transportation access.
Expats in Dublin live in what was once called "County Dublin," but is now three separate administrative county councils: Dun Laoghaire-Rathdown, Fingal and South Dublin. The total population of the these three counties and Dublin city was a combined 1.35 million, according to the census of 2016.
Keep in mind that where you might want to live in Dublin is contingent upon your needs. Someone who is single will have different needs than a married couple with children, who similarly will have different needs than a retiree.
If you are going to commute to work, you'll want to live near your office or near a stop on the transportation system in Dublin.
Here are a few neighborhood options to consider. They cover a range of areas to consider that may be near your job or school, or a transportation stop to get you to either.
Fairview
The coastal suburb of Fairview, which contains the urban park Fairview Park, is located in Dublin 3. Fun factoid... Bram Stoker, author of Dracula was a one-time resident of Fairview.
Raheny
Home to St. Anne's Park, Raheny is a suburb located to the north of Dublin in Dublin 5. The park includes "35 playing pitches, 18 hard-surfaced tennis courts, four boules courts and a par-3 golf course."
Howth
Howth is located on the peninsula of Howth Head in Dublin 13. There are plenty of things to do in Howth. "An angler's dream; cod and ray are commonly caught here as fishing trawlers weave in and out of the harbour. All the while, restaurants along the seafront serve up the catch of the day to hungry hikers fresh off the Howth Head walk."
Donaghmede
Donaghmede is on the north side of Dublin in Dublin 13 and is primarily residential. It is home to Father Collins Park, which is Ireland's first wind-powered, sustainable park.
Blackrock
Blackrock is on the coast south of Dublin and North of Dun Laoghaire. As Blackrock is outside of Dublin City, it does not have a postcode. Both Blackrock and Dun Laoghaire have had their fair share of American expats.
About the Author

Joshua Wood, LPC joined Expat Exchange in 2000 and serves as one of its Co-Presidents. He is also one of the Founders of Digital Nomad Exchange. Prior to Expat Exchange, Joshua worked for NBC Cable (MSNBC and CNBC Primetime). Joshua has a BA from Syracuse and a Master's in Clinical and Counseling Psychology from Fairleigh Dickinson University. Mr. Wood is also a licensed counselor and psychotherapist.
Some of Joshua's articles include Pros and Cons of Living in Portugal, 10 Best Places to Live in Ireland and Pros and Cons of Living in Uruguay. Connect with Joshua on LinkedIn.