10 Best Places to Live in Spain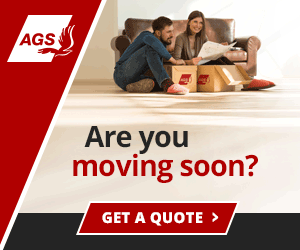 Summary: Spain seems to have something for everyone with its immense coastline, thriving cities and varying climates. Here are 10 best places to live in Spain according to our members.
Expats living in Spain have a lot of advice to offer others about the best places to live in Spain. Whether you're looking to be in the heart of the action in Madrid or Barcelona or in a smaller city by the coast like San Sebastian, Spain has a place for everyone. Here are 10 best places to live according to our members: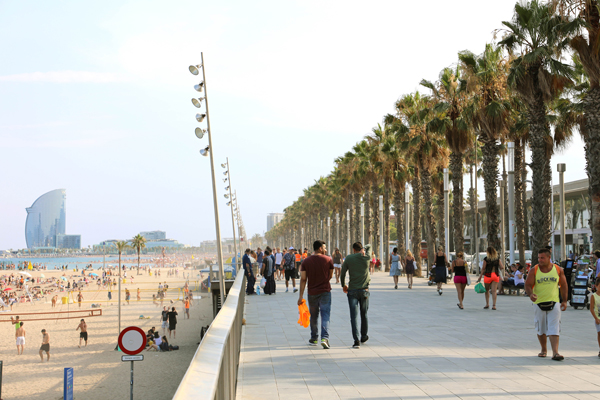 Barceloneta Beach is the oldest and most famous beach in Barcelona
Barcelona is located on the northeast coast of the Iberian peninsula on the Mediterranean Sea. It is the capital of the autonomous community of Catalonia in Spain. When we asked expats in Barcelona about what they like and dislike about life in Barcelona, one replied, "Wow, the culture is quite diverse (many subcultures) here but Catalan culture is impressive because values quality food, books, time with family and friends while in the U.S. most people only care about accumulating capita." Another added, "Some of the things that frustrated me are now what I appreciate. I enjoy the conversation I have with the people at the fruit store or the post office while I am waiting in line. I like the reliance on our own two feet and not using the car. I appreciate that the family is VERY important and everyone takes off Sunday to spend time with them." Another member wrote, "Barcelona is great if you can party and sunbathe all the time and not worry about work and earning a good salary. Choosing a neighbourhood depends on the kind of lifestyle you want to live - Barcelona is one of the most densly populated cities in Europe so negative side is noise, pollution and small living spaces. Plus side is you can walk everywhere and always plenty of places to go out and eat and shop. Suburbs are quieter but more expensive, the wealthier Catalans choose to live in the hills looking down on the city (and the smog)."
If you're moving to Barcelona with kids, our article, International Schools in Barcelona, offers an overview of the most popular International, American and British schools in Barcelona. Included are American School of Barcelona, Kensington School, The British School of Barcelona, St. George School, Barcelona High School, St. Peter's School, Benjamin Franklin International School and Oak House School in Barcelona.
Learn more about living in Barcelona in our Barcelona Guide.
When we asked expats about the pros and cons of living in Madrid, one replied, "Love Madrid and ease of using metro. Food and wine so cheap!!!! Eating out tapas was great cheap way to have a meal. Loved having my light breakfast in taverns in morning.what a interesting way to start day . Cons: cost of apartment rent." Another wrote, "We love Madrid, it has been more open than a lot cities during COVID times. Food is great, museums are open and public transportation is wonderful. I love I can walk my dog and see people walking and eating. I walk a lot more than in the US, I don t have a car and love it. I want to find a place in the US where where I can walk to many restaurants and stores. I feel safe, I see a lot of police around. The winter was cold, I would prefer a warmer climate."
Learn more about living in Madrid in our Madrid Guide.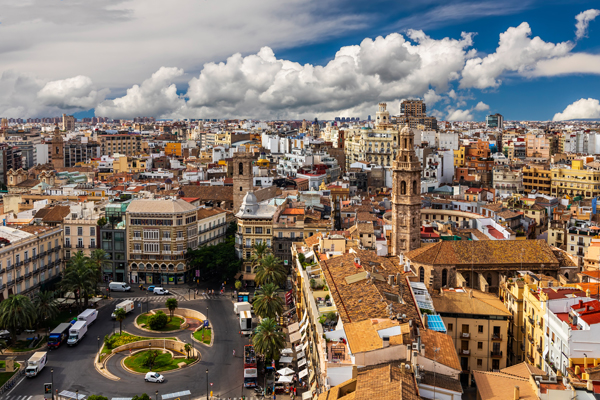 "Valencia is a nice city - 1.5 million people, 3rd largest in Spain - but it has a small town feel because of the various neighborhoods. And the old town is small and walkable," described one member. "Lifestyle in Valencia is about family, friends and enjoying the Mediterranean lifestyle," commented one expat in Valencia. When a newcomer asked about Valencia's LGBTQ+ community, another member replied, "As an LGBTQ+ person myself, I found the tolerance and acceptance in Valencia was very accommodating, with lots of social groups to support meeting new folks. It's a small, but active, community."
Learn more about Valencia in our Valencia Guide.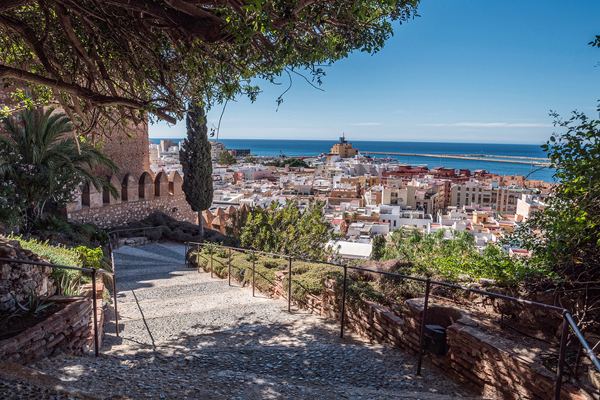 "It would be well worth a visit to the Almeria province, which is down on the South Coast and still part of the autonomous region of Andalucia. My partner and I have lived here for nearly 14 years and haven't looked back. We travelled all around the coast of Spain and constantly came back to this area which is less developed and still has a great air of friendliness and is strikingly beautiful. It is also a lot cheaper in terms of buying a house and the cost of living too," wrote one expat in Almeria. Almeria in particular is still a very affordable area which is not over run with expats," wrote one member. Another advised others to "hire a car, tour the area and find the village or town that appeals to you most. Find a good Spanish registered SL or SA estate agency... and spend three days looking at houses in the area of your choice. Make sure that you have a car or access to one because in rural Spain it is essential to have transport."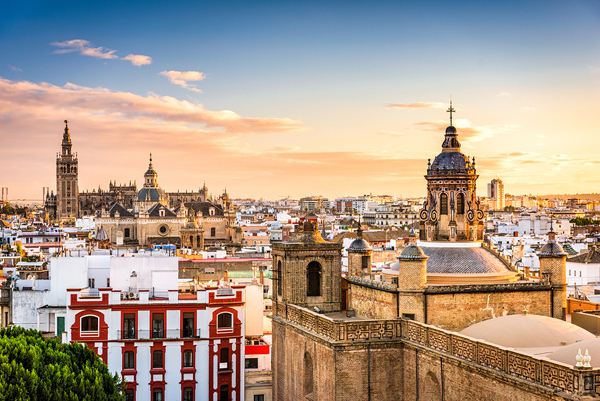 Seville is the capital and largest city of Andalucia and lies on the plain of the river Guadalquivir. An expat who had lived in Seville wrote "In terms of American networks, there are a good percentage of Americans living in Seville, mostly students, but some expats as well. I know there is an American Women's Club with a branch in Seville." One expat added that "in Seville I used to live in Triana and Los Remedios. The later is more stylish and you can find all prices of apartments there."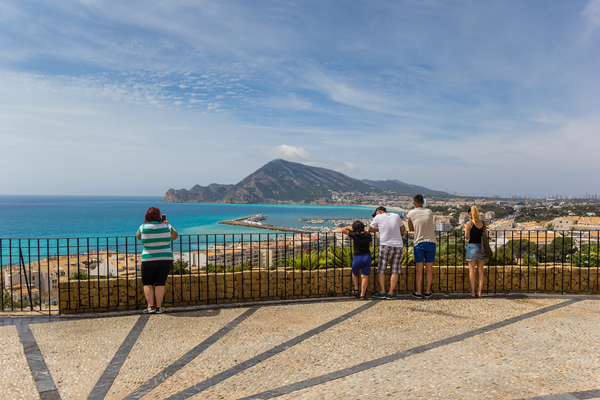 Costa Blanca is another area popular with expats. A realtor who offered advice to expats wrote the following about Costa Blanca: "Costa Blanca enjoys a typical Mediterranean climate, with cool sea breezes in summer and protection by surrounding mountains against the cold North winds in winter." He also wrote that the WHO cites "the area is one of the most equitable in the world, so, anyone with health issues can be reassured that with this consistent and attractive weather they will be very comfortable in this environment."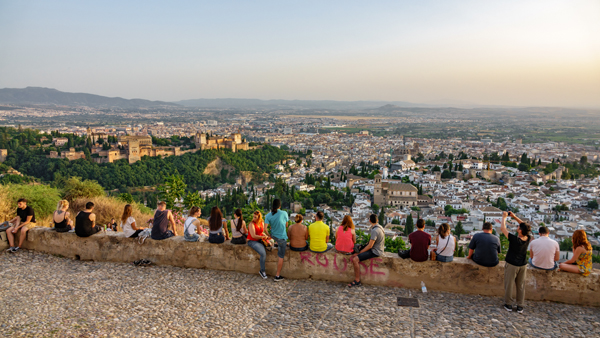 Granada's wonderful climate, low cost of living, location (45 minutes from skiing, 1 hour from the beach), good hospitals and very low crime rate make it a destination to add to your living if you're thinking about moving to Spain. When asked why you chose to live in Granada, one member wrote, "There are several reasons - climate, cost of living (it is very cheap to live in Granada), location (access to ski resort in 45 min by bus, and to the beach in an hour), plenty of historical sites to see, plenty of cultural things to do (theater, music, dance, churches, cultural events). Because it's also a university town and has two of UNESCO world Heritage sites."
Learn more about Granada in our Granada Guide.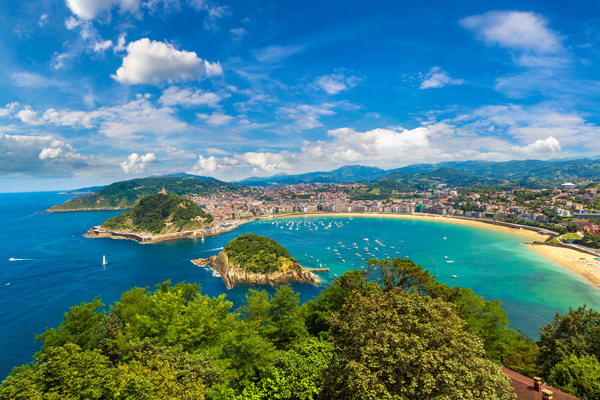 San Sebastian is also knows as Donostia-San Sebastian because it is in the Donostia (aka Basque) region of Spain. San Sebastian lies on the Bay of Biscay and is only 20km from the French border. People love San Sebastians cooler climate and beautiful beaches. "San Sebastian is a great place and quite possibly the most beautiful small city in Europe. It's important however to either have a good job set up before you get here or barrels of money as San sebastian vies with Barcelona and Madrid as being Spain's most expensive city, especially as regards housing. Most socializing is done outside the home (in bars, restaurants, clubs). Take part in activities such as sailing courses, cineclubs, sports clubs, language classes. learn a bit of Basque at a Basque language school - the local people will appreciate you making the effort and it's a good way of meeting people," advised one member in San Sebastian.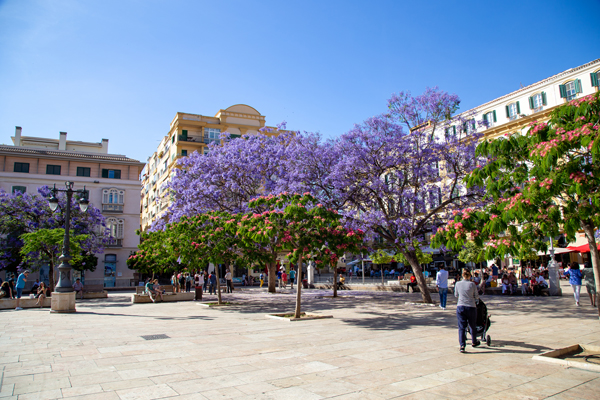 "I came over four years in a row and explored a handful of places before deciding on Malaga. I didn't just focus on cafe/ restaurant culture, but others aspects like history, architecture, natural beauty, etc. What's great about Malaga is that you might as well include the entire Costa del Sol region, from Nerja to Estepona...and beyond, like Ronda, the white mountain villages, Jerez and Cadiz. I usually take a weekend here and there and visit a place, which are all within an hour and a half bus or train ride. I bought a condo outside of Malaga so I can rent it when I'm not there. A direct train to the airport makes that easier," explained one expat in Malaga.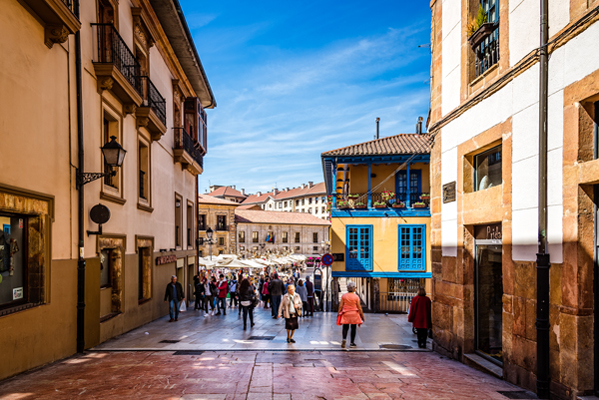 If you're looking for cooler temperatures, Oviedo in northwest Spain may fit the bill. Campo San Francisco is a beautiful park that was once the garden of the San Francicso Convent. For a local dining experience, La Jamoneria and El Fondin de Trascorrales are great choices. If you're spending the night in Oviedo, we recommend the beautiful, city-center Eurostars Hotel De La Reconquista.
About the Author

Joshua Wood, LPC joined Expat Exchange in 2000 and serves as one of its Co-Presidents. He is also one of the Founders of Digital Nomad Exchange. Prior to Expat Exchange, Joshua worked for NBC Cable (MSNBC and CNBC Primetime). Joshua has a BA from Syracuse and a Master's in Clinical and Counseling Psychology from Fairleigh Dickinson University. Mr. Wood is also a licensed counselor and psychotherapist.
Some of Joshua's articles include Pros and Cons of Living in Portugal, 10 Best Places to Live in Ireland and Pros and Cons of Living in Uruguay. Connect with Joshua on LinkedIn.