Expats in Colombia: Pros and Cons of Living in Colombia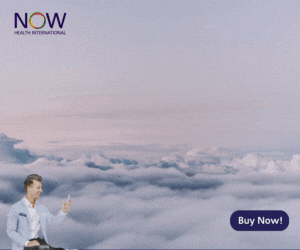 Summary: Expats in Colombia discuss the pros and cons of living in Colombia. From the Colombian people to driving to taxes and more. As challenging as it can be, expats in Colombia clearly find that there is a lot to love about a country that is a surprising expat hot spot.
Expats considering moving to Colombia frequently want to know the pros and cons of living there.
First, expats who move to Colombia, like just about every other country, will tell others they have to visit there to understand what it would mean to move to Colombia. And it is true that there are certain aspects of life abroad that have to be experienced in order to appreciate how they may impact you.
However, others sharing their experiences and assessments of life in Colombia only serves to broaden the perspective of those than can only know so much without making an actual move to Colombia.
With that in mind, here are some thoughts shared by expats that live in Colombia.
The Colombian People
Colombians are a "Welcoming people"
This was stated by one expat in a conversation about Pros and cons of Colombia.
Another expat wrote: "In the major cities I get along pretty good, but outside the major cities I actually get treated sometimes like a minor celebrity, especially when I teach English in rural schools far from the city. I like being special :-) One time I was teaching in a rural school five hours outside Pereira and the people would actually follow me around the square just to hear my American accent trying to speak their language. Especially the campesino children, they would giggle and burst into laughter when I talked to them. That never happened for me in the US or in Europe."
Yet another expat agreed: "From my very first visit to Colombia 18 years ago, my female friend (who became my wife) took me to Zipaquira one day. All the local kids were in awe of this Englishman, and followed us around all afternoon, trying to talk with me, or as you describe, simply giggling or even trying to practice their English with me. Yes, it feels nice to be a celebrity. From that moment, we called it my Fan Club, and now 18 years later, I still have that Fan Club."
Colombians Live at a Different Pace - and Remember About Crime
As nice as they are, the same expat that called Colombians a "welcoming people" added that, "they're slow. God, they're slow. Good luck trying to get the simplest task accomplished if a Colombian is involved."
The same expat added: "They will rob your ass." As with anywhere else, expats should take appropriate precautions while living in a foreign country. Some expats get too comfortable or are all together careless in regards to personal safety. Be vigilant.
Cost of Living in Colombia
The Cost of Living is Lower in Colombia
An expat cited "the lower than average cost of living especially for real estate rental or purchase. I had grown accustomed to a certain lifestyle during my career in the U.S. and realized that if I took early retirement I'd have to cut back on some things. Instead, here in Colombia I can live pretty much the way I want to."
Here is an excellent thread with people graciously sharing cost of living information for Colombia - just to be nice!
Expats Get Charged More
One expat wrote that "Gringos get a special, unofficial tax added to every product and service. I call it the Gringo Tax."
Expat Taxes and Investing in Colombia
There are taxes to be aware of when you bring savings into Colombia. There are oodles of threads on our Colombia Expat Forum About Taxes. Here is one about the Colombian taxation of monthly income.
One expat wrote about other expats who are considering, or actually investing in, Colombian savings schemes:
I know there are a few other forum members who have also managed to save a few pence, or dimes and have wondered if it could be beneficial to put them into Colombian savings schemes (Cuentas de ahorros, CDT's, corporate or treasury bonds) because of the higher local interest rates. For those fortunate persons, the Colombian Fedessarrollo (Chamber of Commerce?) gave... estimates for Colombia today. If these estimates are... correct, I feel it makes Colombia less and less attractive as a home for expat savings if your intention is to PRESERVE their value.
Real Estate in Colombia
It is relatively inexpensive to rent in Colombia.
One expat wrote, "The rents are so cheap in Colombia that I don't really see any advantage in owning.
Owning property is risky and there are obstacles.
An expat said, "Property values are going up, yes, but not very quickly. Here you don't get any tax deductibles for ownership the way you do in the US. If anything, you get penalized for owning property.
Another expat advised, "the main reason not to finance a home is the high interest rate. I think a mortgage can be had for around 10-12% recently in Colombia. Plus a healthy down payment of 30%."
Driving in Colombia
Getting A Driver's License is Time Consuming
Additionally, there are conflicting reports on how to get it done.
"One expat wrote: The procedure to get your Colombian Pase (licencia de conduccion) may vary depending on where you go. But here was the process about one year ago for me.
"Go to the Instituto Departamental de Transito. Take your cedula and a lot of cash (credit cards were not accepted at my location in Quindio).
"First you have to register in their database, the RUNT, which included a trip to the notary, lots of fingerprintings, etc. You will be directed to a place to get a physical exam, eye test, hearing test, and what they called a "psychological" exam, which is really just a video game to test your coordination.
"Back to Transito, finish paying and then you wait one or two weeks for your license to come in."
Watch out for the "Motos" in Colombia:
One expat advised: "Signal or not, you have to be at least twice as alert! I've signalled, looked in the mirror, seen it clear, pulled into the left lane only to almost run over a moto coming from behind several times, as they almost never signal and many do not drive deliberately and safely but unpredictably, making spur-of-the-moment maneuvers, passing on the right and left and in-between lanes of cars. Almost every day you can read in the papers, one or more moto driver and/or passenger killed. Car vs. moto, the car wins every time..."
More Pros & Cons on Living in Colombia
Beautiful scenery
One expat wrote, "And the natural mountain scenery is as exhilarating as an ocean view and in fact more so."
Another wrote: Colombia seems great... they have beautiful cities of all sizes, different weather, coastal or mountains towns, take your pick!"
Inexpensive food, beer, movie tickets, etc.
Pick whatever climate you like - hot or cold
One expat advised someone considering the best places to live in Colombia to "start with climate... and expand your list to include at least 3 options in your preferred climate. Then you will have something the people here can really help you with." This is good advice when asking questions on our forum!
Relaxed Lifestyle
One expat wrote, "The lifestyle of boaters in a marina at sunset is something that many people dream about... but the atmosphere I have enjoyed while boating far exceeded my expectations."
Another expat wrote: "For most of the past 40 years I drove everywhere. Even when I set out to walk 2 blocks to my favorite restaurant, usually I'd change my mind when I got outside. I ate a lot and very little of it was healthy. Three months ago I was creeping up on 260 pounds. I had 3 pairs of pants that still fit and they were too tight.
"I was just living the average north American middle-age lifestyle.
"Now I'm living something resembling a Colombian lifestyle. I eat comida tipica (typical Colombian food) for most meals, I walk most places and eat smaller portions. The pants that were too tight are now too big. I'm about 30 pounds lighter and in much better shape.
"There was no major decision. I just started doing things the same way as the Colombians around me. When a friend says "you should try this," I try it, instead of ordering what I'm used to."
There are hardly any public bathroom options.
Enough said!
Half the restaurants don't have menus. You're apparently already supposed to know what they have.
Street Dogs
Sadly, stray dogs are still a problem and neutering/ spaying is not as common as in the U.S. Colombia recently passed new animal cruelty laws and is making progress on changing people's attitude. That said, I'm not impressed by puppy mills and other practices in respect to animal rights in the U.S."
Much of the content of this article was taken a thread about the pros and cons of living in Colombia. There are differing opinions, some humor and even a little bit of snark. It's always valuable to hear expats contest one another's advice, so take that into consideration!
About the Author

Joshua Wood, LPC joined Expat Exchange in 2000 and serves as one of its Co-Presidents. He is also one of the Founders of Digital Nomad Exchange. Prior to Expat Exchange, Joshua worked for NBC Cable (MSNBC and CNBC Primetime). Joshua has a BA from Syracuse and a Master's in Clinical and Counseling Psychology from Fairleigh Dickinson University. Mr. Wood is also a licensed counselor and psychotherapist.
Some of Joshua's articles include Pros and Cons of Living in Portugal, 10 Best Places to Live in Ireland and Pros and Cons of Living in Uruguay. Connect with Joshua on LinkedIn.
Comments
catalinabernal
I was born in Colombia and moved to the US when I was 15. I came back to live in Bogota 25 years ago and opened a language institute, I was not only a language instructor and a translator, but I became the person that everyone in the community trusted for advice on anything that expats needed. I went back to live in the US and now I moved back to Medellin 8 months ago. I would like to start helping expats with everything they need when it comes to moving to Colombia. It is a great place to live!!!
MikeATL
I just returned from 11 days in Cartagena. What really surprised me is the heavy winds! It blew strongly everyday. Not always 24 hours but for a good amount of the day. Anything not tied down is going to move. I was told by some it can go on from Jan to April. Others can stand in extreme wind and deny it exists! So be forwarned. Bring swim goggles for the flying sand. Dont buy any light or plastic furniture as it will just blow away. When your in inside the city walls your protected quite well as the walls are massive, but beachfront in the beaches north and south can be extreme. With this come salt damage to metal. I saw many windows and sliding doors in properties that can no longer be opened at all. Oxidized and fused together. Many a/c units severely rusted out. Just something to be aware of that nobody seems to mention..