Living in Panama Guide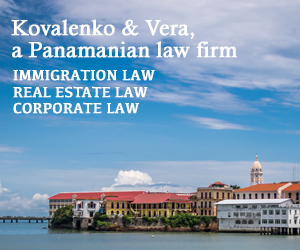 Summary: Our Guide to Living in Panama is a perfect primer for readers interested in Panama. Covers healthcare, cost of living, best places to live, residency, visas, real estate, moving tips and the pros and cons of living in Panama.
"Overall, Panama is a relatively easy transition for an expat. There are many expats from many countries. However, one should not assume that the cost of living in Panama City will be low. The costs are similar to many cities in the United States. There are smaller villages outside of the city which are less expensive," wrote one expat in our Expat Exchange survey.
Panama City (PC) checks the box for people whose employers are relocating them to Panama or who are moving to Panama and plan to find full time employment. Families planning to send their children to international schools will find that the majority of them are located in the Panama City area such as Balboa Academy, International School of Panama (ISP) and the Metropolitan School (MET). The cost of living in Panama City is higher than the rest of the country. However, the average salary in the city is also higher.
Many people love the beautiful mountain town of Boquete. "People are out running and walking every day. There are bike riders travelling from David to Boquete and back every day, and especially on Sundays. No one plans anything for Tuesdays as it is the famous Tuesday market in Boquete... What exactly would you be looking for? It is all here... You just have to join in," wrote one expat.
Another expat wrote, "Boquete is a whole different story! Beautiful, neat and clean. Med 70s daytime, mid 60s at night year around. That would be my preferred destination if I were you."
Others feel that Coronado on the Pacific coast checks a lot of boxes, "I find the Coronado Panama area to have lots of amenities & friendly native people. Most everything we need is here, but if not, it is a 1.5 hour drive to Panama City. Wish the beaches had bigger waves! Love that the currency is the US dollar!"
The vacation destination, Bocas del Toro, is perfect for some global nomads and expats. "Besides the bars and restaurants, there are fitness classes, Spanish classes, dive lessons, Catamaran tours, live music venues, the beaches, volunteer opportunities and just meeting people walking down the street," said one member. "Bocas reminds me a little of Venice Beach in California. Active and things buzzing around all the time - skaters and bicycle people, dogs and pets of all kinds and everyone living the hippie type of lifestyle," described another.
In addition to these beloved places, El Valle, Nueva Gorgona, Altos del Maria and Puerto Armuelles are other places that expats and global nomads are calling home.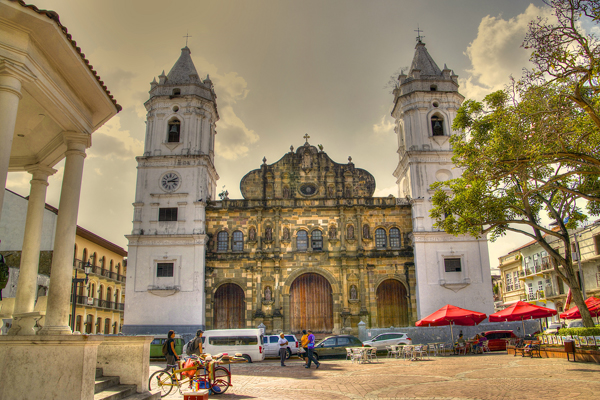 It's important for people interested in living in Panama to understand the cost of living. One expat explained, "One issue to keep in mind when considering cost of living. There are a lot of things that are not particularly cheap. The cost for those items is comparable to (or more than) than you would pay in the US. Some examples include (1) electronics, (2) clothes and (3) restaurants. Health care is cheaper but not incredibly so for someone who is Medicare eligible. My bottom line is this. It's not that much cheaper in Panama (if at all) than many places in the U.S. If you are moving for economic reasons, you probably are going to be disappointed. I would recommend coming to Panama and see if you fall in love with it or not."
Panama has a public healthcare system and two private healthcare systems. One public healthcare system is operated by the Caja de Seguro Social (CSS), The Social Security System, and one is operated by the Ministerio de Salud (MINSA), The Ministry of Health. Working Panamanians and residents fall under the Caja de Seguro Social, which has about 80 facilities throughout Panama. Unemployed Panamanians fall under the Ministerio de Salud, which operates over 800 facilities throughout the country. MINSA is the main operator of healthcare facilities in remote and indigenous areas.
The cost of healthcare in Panama varies, but can be high. One expat explained, "Basic healthcare is available at reasonable prices, but you get what you pay for in terms of medical expertise, equipment, cleanliness, etc. Private healthcare is better. It costs more than it does in places with universal healthcare like Canada and Western Europe, but less than the US. Insurance products are available."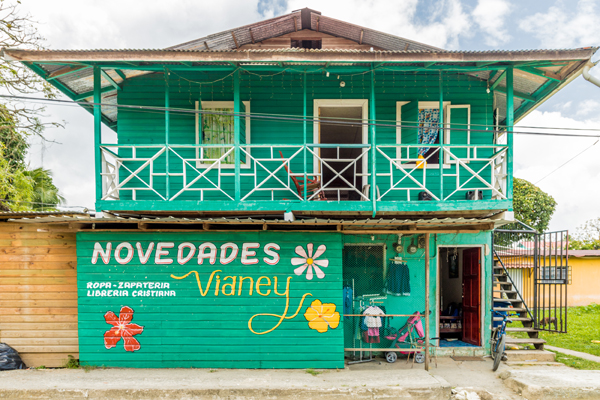 If you enter Panama on a tourist visa, you can stay for 180 days. You must purchase and show a return ticket when entering Panama. To apply for long-term residency, the most common routes are the Friendly Nations Visa and the Pensionado Visa. "There are two main differences between the Pensionado and Friendly Nations Visas. The Friendly Nations visa is a little more expensive, you don't need to show a fixed income for life only deposit $5K in a bank account for a single person or $6K for a couple and if you ever want to work legally in Panama you can obtain a work permit. With a Pensionado visa you must provide apostilled prove of a lifetime pension and you can not obtain a work permit unless you obtain Panamanian citizenship. So you need to ask yourself the question 'will I ever want or need to work to supplement my income.' It may not seem like an important question now but it very well could be in the future especially if they manage to steal from or bankrupt the US social security system," explained one expat.
You'll also need a Cedula for day-to-day activities in Panama. "The Cedula is Panama's national ID card. Once you have obtained your residency visa, you should apply for the Cedula.
Expat and global nomad life is not for the faint of heart. You are not vacationing, but navigating the day-to-day in a place where the language is often not your native tongue, the sights and smells do not remind you of home and a trip to the medical clinic can leave you in tears. If you're considering a move to Panama, take off the rose-colored glasses and get a realistic view of what life in Panama will be like. Read through the articles referenced here and use our Panama Forum to talk with expats on the ground.
The most commonly mentioned pro of living in Panama is its friendly, family-oriented people. "Panamanians have different priorities, and if you can adjust to that you'll do well. Family, faith and fiestas are the Panamanian way! I appreciate the dedication to family - it's refreshing to see entire extended families spending time together and enjoying life," commented one expat. Climate, cost of living (in some areas), ease of obtaining residency, Panama's many amazing places to live and other pros make the list of reason why expats and global nomads like living in Panama.
The cons most often noted by expats include cost of living not being as low as expected, bureaucracy, punctuality is not part of the Panamanian culture and hazardous driving conditions.
"I like the mix of locals and expats in my community. I like that there are restaurants I can go to that are close by from local flavors to class dining. I like that there is a lot of opportunity to volunteer in the community. I love living on the beach and falling asleep and waking up to the sound of the waves. It feels like I'm on vacation all the time. I have a few favorite restaurants that I wish were closer. I do wish there was a PriceSmart (think Sam's Club or Costco) closer. It's almost an hour from where we live. There isn't much I can complain about. The roads could be maintained better and the infrastructure could be more stable. We have power outages sometimes but usually not for very long. I have everything I need and most of what I want nearby," wrote one expat in Nueva Gorgona, Panama.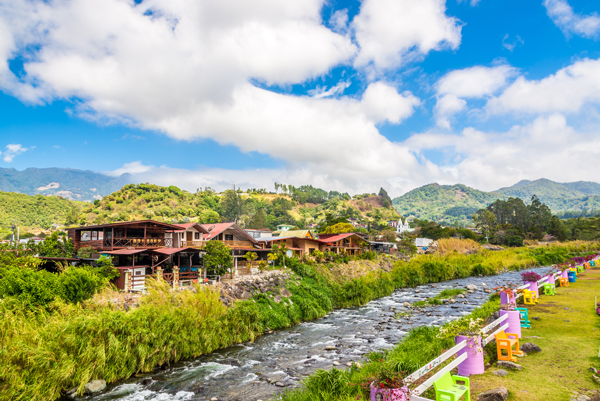 "Before you make any decision you should come and visit and rent a place near the beach for at least 6 months. Make sure it is a gated community or a building with a security guard. Beach Areas in the Pacific side Coronado, Gorgona, Punta Barco, Santa Clara, Farallon. etc. It all depends whats your lifestyle. Coronado is full of expats other places are more quiet and some very very quiet. Do not buy only rent until you are completely sure this is the place you want to stay more than 5 years at least. Also, if you speak Spanish, it might be easier if not you should start practicing it does make a difference."
"Don't bring a car into Panama. American types of Toyota vehicles as an example, are different than the Argentina ones we use here in Panama. Parts are different for most North American cars than what we have here. It's a huge cost to ship, and duty and storage. I have seen them sit on the docks at $100 a day storage for months while they try and register them and they are in no hurry," advised another person living in Panama.
"Personally, I thank Panama for making it possible for me to retire. Without it, I would still be slaving away trying to pay the bills instead of relaxing and going to the beach park everyday," explained one retiree. An American couple who retired in Boquete, Panama was asked why they chose to retire in Panama. They answered, "For health and comfort reasons, we can no longer tolerate the cold. Plus, we could not afford to travel and live in the U.S. We needed a place where we'd have more disposable income."
Do NOT buy a home before you move to Panama unless you've lived there before or visited for extended periods and really know where you want to live. "RENT FIRST before you buy. Rent for several months in several areas before you buy," advised one expat.
"When purchasing property anywhere in Panama, it is best to use a knowledgeable real estate company and/or attorney to walk you through the process. If you work with an expat in Panama, make sure they are working here legally! Ask to see their work permit. If you work with an illegal (even if they are from your hometown!), you will have no recourse if something goes wrong. Also, understand the difference between the two types of property ownership in Panama, TITLED and R.O.P. (Right of Possession). Foreigners have the same property rights as Panamanians, with one exception. Foreigners are not allowed to own property in their own name within 10 kilometers of the border of Costa Rica. Of course, there are still legal ways to have your dream beach house! ROP properties are not included in this rule, since they are not technically "owned" and Titled properties can be held in a Panamanian Corporation or Foundation that is set up properly for this. Another reason to hire a competent attorney," wrote a real estate expert in her report, Tips for Buying Propery in Puerto Armuelles, Panama.
About the Author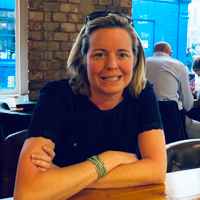 Betsy Burlingame is the Founder and President of Expat Exchange and is one of the Founders of Digital Nomad Exchange. She launched Expat Exchange in 1997 as her Master's thesis project at NYU. Prior to Expat Exchange, Betsy worked at AT&T in International and Mass Market Marketing. She graduated from Ohio Wesleyan University with a BA in International Business and German.
Some of Betsy's articles include 12 Best Places to Live in Portugal, 7 Best Places to Live in Panama and 12 Things to Know Before Moving to the Dominican Republic. Betsy loves to travel and spend time with her family. Connect with Betsy on LinkedIn.