Italy's Beloved Cinque Terre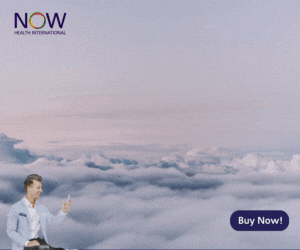 Summary: The Cinque Terre in Italy's Liguria region is a popular destination for both Italian tourists and those from abroad, but it hasn't lost any of its charm.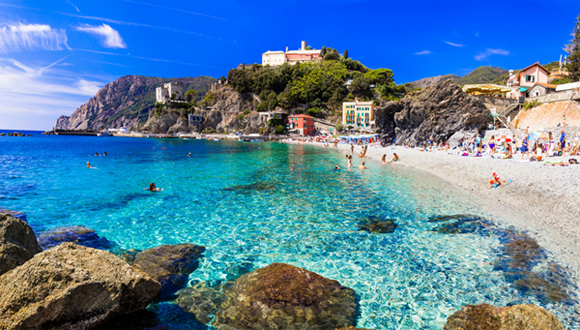 The Cinque Terre (which means 'Five Lands') is a stunning coastal region of Liguria made up of 5 fishing villages, some situated on cliffs and hilltops. The 5 villages are all part of Cinque Terre National Park, a UNESCO World Heritage Site and they make up the eastern part of the Italian Riviera. "Liguria is beautiful and touristed on the coast, but mostly with Italian families and still with a lot of charm," wrote one expat. "We love Liguria...we are in the hills but only 15-20 min to the sea and the 5Terre [Cinque Terre]. So luckily the rush of tourism doesn't bother us and we can go to all the special sights after tourist season," explained another expat in Liguria.
Monterosso al Mare
Hotel Porto Roca is one of the nicest hotels in the Cinque Terre with a postcard-worthy pool overlooking the ocean. Other options: Villa degli Argentieri is a 10 minute walk from Monterosso Beach. Hotel Souvenir is a clean, centrally located hotel with an outdoor terrace and a breakfast buffet. It's a 3 minute walk from Monterosso Beach and a 6 minute walk from Fegina Beach.
Where to Eat in Monterosso: Ristorante L'Ancora della Tortuga is a Michelin restaurant with incredible food (lots of seafood and fish) and a terrace dining area with a breathtaking view. Emy's Way is a great spot for Ligurian pasta, appetizers, pizza, calamari and desserts without the high prices.
If you're looking for a hotel with a pool and spacious rooms, Vernazza probably isn't the best place to stay. Most hotels are essentially small flats for rent. If you have trouble with stairs, keep that in mind when looking at accommodations as many buildings have narrow, steep staircases. One option is Vernazza Residential Flat. It's a 1 minute walk from the beach and has a modern bathroom and kitchenette with hosts, Angelo and Viola, who go out of their way to help guests. Overlooking Vernazza's main street, Rundanina Village Life Studio, is a small apartment with 2 bedrooms, 1 bathroom (shared), a kitchen and a partial view of the sea.
Where to Eat in Vernazza: The highest rated spot in Vernazza according to Trip Advisor is Il Gattaccio - Acciugheria & Street Food. Another place to enjoy fresh seafood with a spectacular view is Belforte.
In the quiet village of Corniglia, The Marina Apartment is a 1 bedroom, 1 bathroom apartment with a terrace garden and balcony. La Terrazza Sul Mare is a 2 bedroom, 1 bathroom villa with a well-equipped kitchen, garden, terrace, balcony and a barbecue. It's a short walk to the beach.
Where to Eat in Corniglia: Cecio Restaurant is a beautiful spot with a matching view and menu. Terra Rossa Corniglia Winebar is a charming wine bar on a terrace.
Manarola does not have a beach, but that doesn't stop visitors from jumping off the rocks into the ocean. If you're looking to stay overnight in Manarola, Arpaiu - Odeyo Sas has spectacular views.
Where to Eat in Manarola: Get a fish sandwich and a cocktail at Cappun Magru. Or, plan ahead and get a reservation at Nessun Dorma where you can learn how to make pesto, have a cocktail, eat some delicious bruschettas and enjoy the incredible view.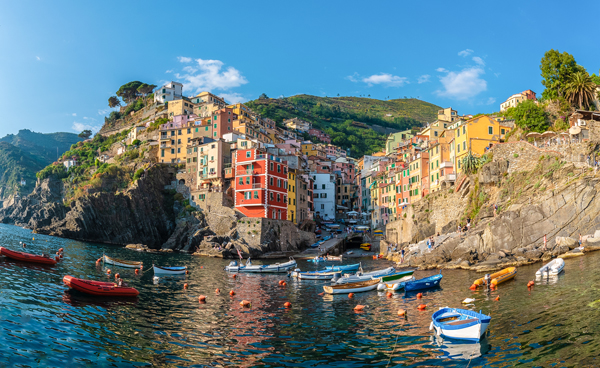 Alla Marina Affittacamere is a 3 minute walk from Fossola Beach. SailorsRest
is another option.
Where to Eat in Riomaggiore:
Get crispy calamari at
Il Pescato Cucinato
or enjoy pizza at
Kepris Pizza
.
What to do in the Cinque Terre?
Take a Sunset Boat Tour from Monterosso, Group Kayaking Tour, Sunset or Sunrise Paddleboarding Tour or Walking Tour with Food and Wine Tastings. Want to learn how to make Ligurian pasta or Tiramisu? Enjoy a Cooking Class at a local's home in Riomaggiore.
Is the Cinque Terre a good place to live?
The 5 villages that make up the Cinque Terre may not be the best places to live as they are very small (population and real estate) and overwhelmed by tourists in the summer months. Although, if you're looking to open a B&B by the beach, the Cinque Terre may be the perfect destination. Many expats and digital nomads recommend other towns in Liguria that are in close proximity to the Cinque Terre or on the coast but less touristy. "My husband and I (from Boston) moved just inland from lovely Levanto (Carro) and are thrilled with the area...and the weather. Rapallo is probably my favorite go-to vacationing city and we go often to walk and shop and eat. The market on Thursdays is amazing. Have you been to San Fruttuoso yet? You can only go by foot or boat from your area and it's a treat any time of year for quiet and beauty. You will be in the heart of a very busy area which will only 'lull' a bit in the winter but you can look forward in May to the Fish festival up the way in Camogli and the various antique shows in Chiavari. Our apartment is in a tiny hill town where the sheep may out number the residents so 'going to visit the big city' is our big treat," described one expat living in Liguria.
Where are the best places to live in Liguria?
Our article, 10 Best Places to Live in Liguria, Italy, covers some of the expats favorite places to live in Liguria.
About the Author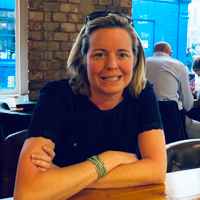 Betsy Burlingame is the Founder and President of Expat Exchange and is one of the Founders of Digital Nomad Exchange. She launched Expat Exchange in 1997 as her Master's thesis project at NYU. Prior to Expat Exchange, Betsy worked at AT&T in International and Mass Market Marketing. She graduated from Ohio Wesleyan University with a BA in International Business and German.
Some of Betsy's articles include 12 Best Places to Live in Portugal, 7 Best Places to Live in Panama and 12 Things to Know Before Moving to the Dominican Republic. Betsy loves to travel and spend time with her family. Connect with Betsy on LinkedIn.