Umhlanga, South Africa
Last updated on Jul 10, 2023
Summary: Expats, digital nomads and retirees talk about what it is really like living in Umhlanga, South Africa. They offer advice about meeting people, cost of living, finding a home and more.
What do I need to know before moving to Umhlanga?
When we asked people what advice they would give someone preparing to move to Umhlanga, they said:
"Umhlanga, is a vibrant and affluent area located on the east coast of KwaZulu-Natal, known for its warm climate, beautiful beaches, and bustling nightlife. Before moving to Umhlanga, expats should be aware that the cost of living is relatively high compared to other parts of South Africa, due to its status as a tourist hotspot and affluent residential area. The primary language spoken in Umhlanga is English, but it's also beneficial to learn some Zulu phrases, as it's the second most common language in the area. The area is generally safe, but like any other place, it's important to be cautious and aware of your surroundings, especially at night. Umhlanga has a well-developed infrastructure with good roads, reliable public transport, and a variety of shopping centers, restaurants, and entertainment venues. The healthcare facilities in Umhlanga are of a high standard, with several private hospitals and clinics in the area. The area is also home to several high-quality private schools, making it a popular choice for families. Expats should be aware that South Africa has a high unemployment rate, so it's advisable to secure a job before moving. Umhlanga has a subtropical climate with hot, humid summers and mild, dry winters. It's important to note that the area can be quite humid, which some people may find uncomfortable. The area is also known for its outdoor lifestyle, with plenty of opportunities for water sports, hiking, and wildlife viewing. Expats should also be aware that South Africa has strict immigration laws, so it's important to ensure that all paperwork is in order before moving. Lastly, while Umhlanga is a modern and developed area, it's still in a country with significant socio-economic challenges, and expats should be prepared for potential culture shock," wrote one member in Umhlanga.
How do I find a place to live in Umhlanga?
About the Author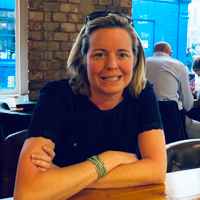 Betsy Burlingame is the Founder and President of Expat Exchange and is one of the Founders of Digital Nomad Exchange. She launched Expat Exchange in 1997 as her Master's thesis project at NYU. Prior to Expat Exchange, Betsy worked at AT&T in International and Mass Market Marketing. She graduated from Ohio Wesleyan University with a BA in International Business and German.
Some of Betsy's articles include 12 Best Places to Live in Portugal, 7 Best Places to Live in Panama and 12 Things to Know Before Moving to the Dominican Republic. Betsy loves to travel and spend time with her family. Connect with Betsy on LinkedIn.