Paarl, South Africa
Last updated on Jul 10, 2023
Summary: Expats, digital nomads and retirees talk about what it is really like living in Paarl, South Africa. They offer advice about meeting people, cost of living, finding a home and more.
What do I need to know before moving to Paarl?
When we asked people what advice they would give someone preparing to move to Paarl, they said:
"Paarl, located in the Western Cape Province of South Africa, is known for its scenic beauty, wine production, and rich history. Before moving to Paarl, expats should be aware of several factors to ensure a smooth transition. Firstly, the cost of living in Paarl is relatively low compared to other major cities in South Africa, but it's still essential to budget and plan accordingly. The local currency is the South African Rand, and it's advisable to understand the exchange rate and banking system. The official languages in South Africa are Afrikaans and English, with Afrikaans being the most widely spoken language in Paarl. While English is commonly understood, learning a few phrases in Afrikaans could be beneficial. Paarl has a Mediterranean climate with hot summers and mild, wet winters. It's advisable to pack clothing suitable for both warm and cooler weather. The city is also in a region known for its biodiversity, so it's a great place for nature lovers. The city is renowned for its wine production, and wine tours are a popular activity. The local cuisine is a blend of different cultures, with a strong influence from the Dutch, French, and African traditions. Healthcare in South Africa is of a high standard, but it's recommended to have comprehensive health insurance. Public healthcare is available but can be crowded and slow, so many expats opt for private healthcare. Safety can be a concern in some parts of South Africa, and while Paarl is generally safe, it's still important to take precautions. Avoid displaying wealth openly, be aware of your surroundings, and secure your home. Public transportation is available but not always reliable. Many residents and expats choose to drive, so it might be worth considering buying or renting a car. Lastly, South Africans are known for their hospitality and friendliness. Engaging with the local community, understanding their customs and traditions, and respecting their way of life will make your transition to Paarl much smoother," said one expat in Paarl.
How do I find a place to live in Paarl?
About the Author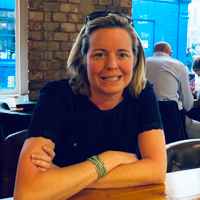 Betsy Burlingame is the Founder and President of Expat Exchange and is one of the Founders of Digital Nomad Exchange. She launched Expat Exchange in 1997 as her Master's thesis project at NYU. Prior to Expat Exchange, Betsy worked at AT&T in International and Mass Market Marketing. She graduated from Ohio Wesleyan University with a BA in International Business and German.
Some of Betsy's articles include 12 Best Places to Live in Portugal, 7 Best Places to Live in Panama and 12 Things to Know Before Moving to the Dominican Republic. Betsy loves to travel and spend time with her family. Connect with Betsy on LinkedIn.