Durban, South Africa
Last updated on Jul 17, 2023
Summary: Expats, digital nomads and retirees talk about what it is really like living in Durban, South Africa. They offer advice about meeting people, cost of living, finding a home and more.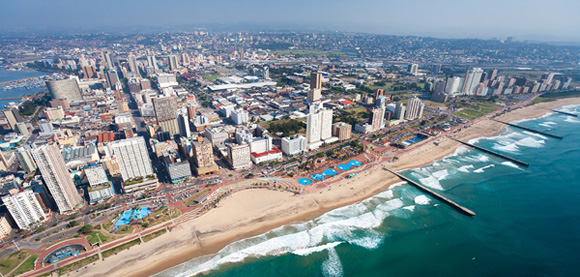 What do I need to know before moving to Durban?
When we asked people what advice they would give someone preparing to move to Durban, they said:
"Durban, is a vibrant city known for its warm subtropical climate and extensive beaches. Before moving to Durban, expats should be aware that although English is widely spoken, Zulu is the most common language in the region. The cost of living in Durban is generally lower than in other major South African cities like Johannesburg and Cape Town, but it's still important to budget carefully. Durban has a diverse food scene, with a strong influence of Indian cuisine due to a large Indian population. The city is also known for its unique street food, such as Bunny Chow. Healthcare in Durban is of a high standard, with both public and private hospitals available, but expats often opt for private healthcare insurance for more comprehensive coverage. Durban is generally safe, but like any other city, it has areas that are best avoided, especially at night. It's advisable to be aware of your surroundings and take common-sense precautions. Public transportation in Durban includes buses, taxis, and rickshaws, but many expats choose to drive as public transport can be unreliable. The city offers a variety of housing options, from apartments in the city center to houses in the suburbs. It's recommended to use a reputable real estate agent when looking for accommodation. Durban has a range of international schools, making it a suitable place for expats with children. The city is also home to a variety of wildlife and nature reserves, offering plenty of outdoor activities. However, expats should be aware that Durban is in a malaria zone, so it's important to take necessary precautions. Lastly, Durban has a warm, humid climate, with mild winters and hot summers, so lightweight clothing is recommended year-round," remarked one expat living in Durban, South Africa.
How do I find a place to live in Durban?
About the Author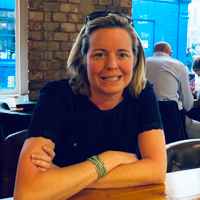 Betsy Burlingame is the Founder and President of Expat Exchange and is one of the Founders of Digital Nomad Exchange. She launched Expat Exchange in 1997 as her Master's thesis project at NYU. Prior to Expat Exchange, Betsy worked at AT&T in International and Mass Market Marketing. She graduated from Ohio Wesleyan University with a BA in International Business and German.
Some of Betsy's articles include 12 Best Places to Live in Portugal, 7 Best Places to Live in Panama and 12 Things to Know Before Moving to the Dominican Republic. Betsy loves to travel and spend time with her family. Connect with Betsy on LinkedIn.