Sharjah, the UAE
Last updated on Sep 17, 2022
Summary: Expats, digital nomads and retirees talk about what it is really like living in Sharjah, UAE. They offer advice about meeting people, cost of living, finding a home and more.
What are the schools in Sharjah like?
"This school holds a very high prestige, SES staff are friendly and the school structure is exactly what you would expect from a school in UK," added another expat with kids at Sharjah English School in Sharjah.
"Have a look around and compare others in the area. There are not many that can compare. This school was set up in 1974 and has good sized classes. Near enough to Dubai and easy to get to," commented one expat when asked about Sharjah English School in Sharjah.
Answer Question & View More Answers
About the Author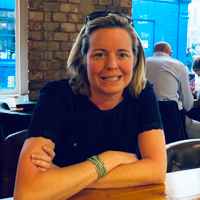 Betsy Burlingame is the Founder and President of Expat Exchange and is one of the Founders of Digital Nomad Exchange. She launched Expat Exchange in 1997 as her Master's thesis project at NYU. Prior to Expat Exchange, Betsy worked at AT&T in International and Mass Market Marketing. She graduated from Ohio Wesleyan University with a BA in International Business and German.
Some of Betsy's articles include 12 Best Places to Live in Portugal, 7 Best Places to Live in Panama and 12 Things to Know Before Moving to the Dominican Republic. Betsy loves to travel and spend time with her family. Connect with Betsy on LinkedIn.