Expats Italy: 5 Tips for Living in Florence, Italy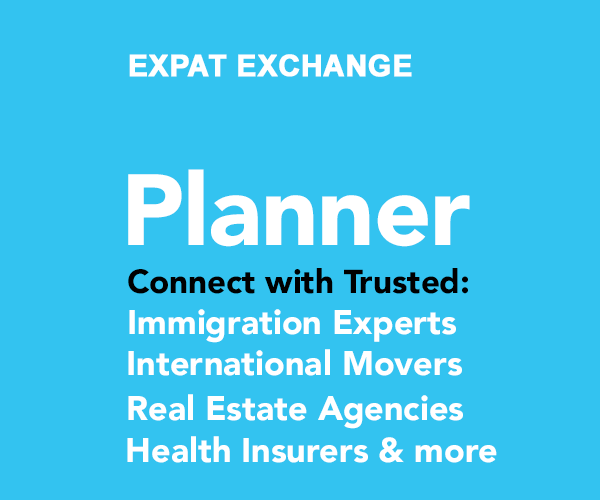 A beloved tourist destination known for its art and architecture, expats in Florence have mixed reviews of living in Florence.
With a population of over 350,000, Florence, Italy is one of the most beautiful cities in the world. Tourists love Florence's art museums and architecture. Surprisingly, expats have mixed reviews of expat life in Florence -- some love living in Florence while others feel isolated and unwelcome. If you're heading to Florence, understanding of some of the challenges that other expats have faced may help in your transition. Here are 8 tips from expats in Florence:
Getting to Know the Florentines
"Most Florentines are not friendly and do not care for foreigners. Nothing here has to be as difficult as they actually make it. If it's not Italian, it's not as good. Italians have a lot of pride in themselves and are some of the most arrogant people I have ever met. They are also the most self-centered I have ever encountered....Italy starts with I! If there is a line, one will always jump to the front and ask questions, etc." warned one expat living in Florence. Another added, "I totally agree with this report on Florence -- and although I LOVE visiting Italy and have been north to south -- I hate to say it -- but the 'locals' response to outsiders is as presented--even if you speak passable Italian! We have also travelled and lived abroad (Middle East, Switzerland, Turkey, France) and are currently back home in Canada -- out of everywhere we went, I did find Italian people the least helpful -- even those in designated work positions (i.e. railway clerks, airport staff, etc.) almost to the point of rudeness. I love history and the food -- Italy has so much to offer -- but I'm not sure if the Italians really want to share it!"
Other expats have different experiences. One shared, "What a shame none of you have been able to appreciate the splendour that is Florence or should I say Firenze, and its people!! Have lived here, because I want to, for 4 years now with my daughter and husband. My daughter speaks fluent Italian, goes to Italian school, has lovely Italian friends - as do I. I don't speak fluently but can get by well now. I find the Florentines friendly, interested and welcoming. What a different experience I am having. Florence is like no other city in Italy and this is what makes it a favourite of expats and groups. You have to give to it to get back, you don't get anything for nothing." Another added, "Ok I agree to some extent to what you have said about Italians, they definitely can be rude, unhelpful, unfriendly, loud and sometimes arrogant. But thank God they aren't all like that. I have lived here for many, many years and can see the southerns are different from northeners but there are certainly some nice ones. Maybe I have been lucky, but have always received help in my job when I asked co-workers. For the women who live in Florence, I know there is a very large and active women's group and if you join one of the Anglo/American churches the members are very friendly and helpful. Give it a try."
Healthcare in Florence
"Health Insurance in Italy is based on the 'breadwinner's' income and then a nominal amount for family members. For us: middle income retirees...c. E1600/yr total. Rx very inexpensive," remarked one expat. However, she went on to caution, "If in serious health...seek English speaking private physician...you get what you pay for."
For more information about healthcare in Milan, check out our article, 9 Healthcare & Health Insurance Tips for Expats in Italy.
Italian Life in Florence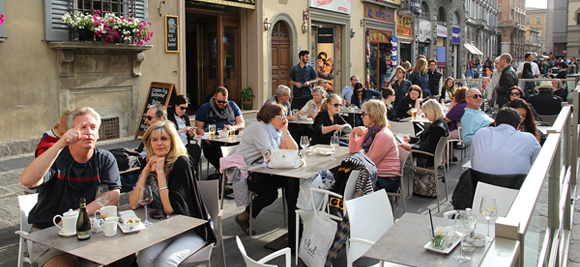 "Italians love to be outdoors and there are often outdoor markets and festivals to go to. Italians dress very well and they are amusingly stylish and make for great people-watching at any time. Small shops are great for establishing a regular rapport with owners. A medieval building with modern decor inside is always amusing. Florence is a place where you can walk around and actually picture what life could've been like in medieval times. The countryside is beautiful and definitely picturesque. The wine is fantastic and sitting in cafes can be a leisurely past time. Sitting in ancient piazzas and seeing beautiful works of art can be breath taking. I do like the shopping here as well," described one expat.
The Expat Community in Florence
"Most foreigners here are married to Italians and there is no real expat atmosphere. It has been very isolating. Sure, I have my regular group of friends to go and do things with and I get out and have fun, but it is a small group and, quite honestly, this town gets stale quite quickly (unless you're a barfly). I have done quite a bit of reading since I have been here," confessed one expat living in Florence. The American International League of Florence ONLUS (AILO) hosts expat events in Florence. The Florentine, the city's English-language newspaper, also has event listings. English-speaking religious organizations are another way to meet expats: St. Mark's Florence Anglican Church, St. James Episcopal Church, International Christian Fellowship Church and Shir Hadash (an egalitarian Progressive Jewish congregation) are some options.
Living in Florence with Children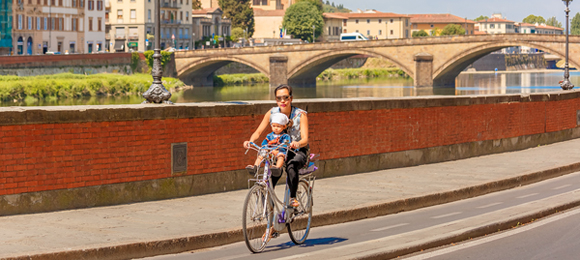 "I have been staying in Florence with my husband and 2 young boys for 3 months (we leave in Oct). I do agree with Florence getting a bit stale, after you have been to all of the museums, galleries, churches etc... there is really nothing else to do but wander the streets. We have had the ability to leave Florence and visit other cities (on holiday) because obviously that is why we are here. But I chose to stay (base ourselves) in Florence thinking it would be a place we could live one day. It is not a great place for children, not many playgrounds are in good order and the museums and galleries are not (let's face it) for children to be amused," said one expat.
International School of Florence
International School of Florence has two campuses. The Junior School is located outside of the center of Florence. The Middle and High School campus is located in a villa about a 5 minute walk from Piazzale Michelangelo. An expat reviewed International School of Florence saying, "Ask whether your classroom teacher is certified and ask for proof. Some teachers are tenured and placed throughout the school teaching in areas they aren't actually qualified for. There is a PTA. The PTA hosts several fund raising events and is very active in the school. There is an option of school bus, city bus, or driving your children to school. The elementary school is pretty far from the city center and children sometimes have a very long commute (45 min+). The elementary school is in a 500 yr old villa. It has been converted into a school. Classrooms are very small rooms. There is a large lunchroom, a small assembly room, playgrounds (PreK-KG and all grades), PE field, and a large garden. There is also an open middle courtyard in the building. There are several ECs offered every semester for all grade levels."
Learning Italian in Florence
"I enrolled in a month long Italian class that helped quite a bit. For me, the best way to learn the language has been to live day to day here. Just going to the market or seeing a movie is the best way to learn how the locals speak," said one expat. The British Institute offers Italian classes and art classes for people of all ages.
Finding a Job in Florence
One expat working in Florence said, "Tourism, tourism, tourism. Florence is based on the tourist. At the beginning of the summer months, tourism was down and I was in danger of losing my job. My boss had to cut back on my hours for a month because of the lack of tourists. I am a salesperson at the local outdoor market. It's not the most glamorous but it is paying the rent. I got my job through my roomate who works there as well. I don't have a work permit. I wish I did but it's nearly impossible for someone who is not hired by a foreign company or is not a student to attain a work permit. Career opportunities for outsiders would most likely be in the hotel industry. Working for one of the major hotels in the US first then trying to get transferred overseas is the best way to work the legal way."
About the Author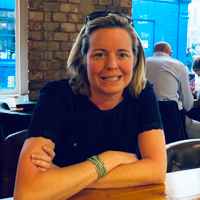 Betsy Burlingame is the Founder and President of Expat Exchange and is one of the Founders of Digital Nomad Exchange. She launched Expat Exchange in 1997 as her Master's thesis project at NYU. Prior to Expat Exchange, Betsy worked at AT&T in International and Mass Market Marketing. She graduated from Ohio Wesleyan University with a BA in International Business and German.
Some of Betsy's articles include 12 Best Places to Live in Portugal, 7 Best Places to Live in Panama and 12 Things to Know Before Moving to the Dominican Republic. Betsy loves to travel and spend time with her family. Connect with Betsy on LinkedIn.