11 Best Neighborhoods in Lisbon
By Braden Wood and Joshua Wood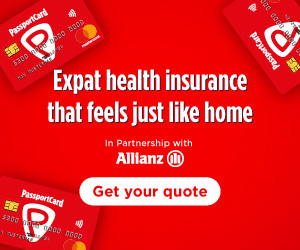 Summary: There are a lot of options when picking a neighborhood in Lisbon. Here are the 11 Best Places to live according to expats living in Lisbon.
There are plenty of great options for Expats in Lisbon when it come to finding a great neighborhood. The hardest part is likely to be prioritizing what is most important to you. Some people elect to live near the city center, while others choose the outskirts and rely on public transportation to dip into the action from time-to-time. Other considerations include proximity to work or an international school, walkability, or an up-and-coming neighborhood with lots of buzz. Lisbon has all of these and more!
Here are the 11 Best Lisbon neighborhoods for expats based upon input from our members living in Lisbon:
1. Benfica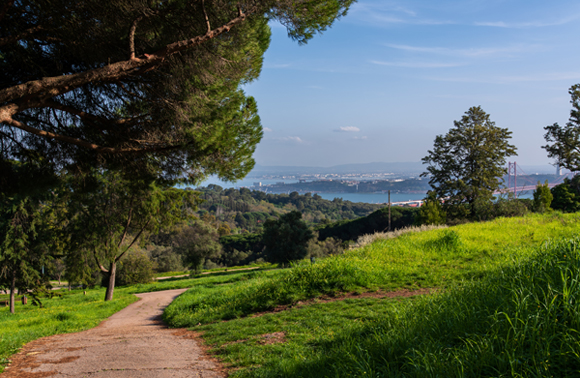 Benfica contains Monsanto Forest Park, which is the largest forest park in Lisbon. The public transportation is pretty good and there are some colleges in and near Benfica. Relatively affordable housing can be found here largely because it is a bit removed from the city center. It's also not as touristy. That being said, the local football (soccer) club, S.L. Benfica, is located in this neighborhood.
2. Chiado
Chiado is widely regarded as a great shopping area, and it has its attractions, such as the Cafe A Brasileira and the Chiado Museum. It is not an inexpensive place to live, but it has excellent public transportation and offers plenty in terms of entertainment, history and commerce. Here are a few other things to do in Chiado.
An expat wrote that "Baixa and Chiado are often listed as being flat, but only if you don't need to go shopping. Rent is higher and there are a lot of tourists when tourism is on. Good transit, community feel on the back streets but the main streets feel like a tourist and shopping district."
3. Avenida da Liberdade
Avenida da Liberdade is in central Lisbon and is thought of not as a place to live (i.e. not a ton of housing on it), but a place to visit for things to do, such as high-end shopping. If someone says "the avenue," this is the place. It has meticulously maintained park space and monuments, and visitors will find excellent hotels on or near Avenida. Principo Real, Chiado and Baixa all border and are considerations to live near Avenida da Liberdade.
There are plenty of things to do on Avenida da Liberdade, as restaurants, cafes and theaters attract many to this part of the city.
4. Principe Real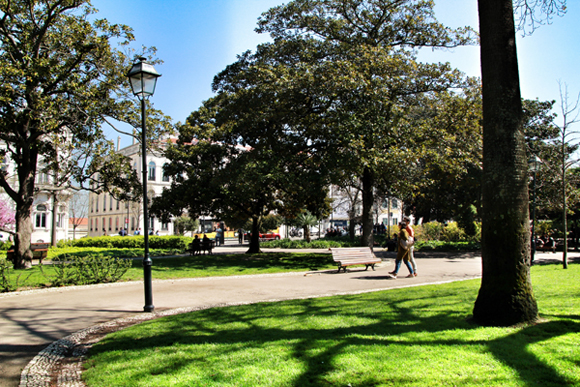 This district with a suburban feel is seeing significant development. An article about Lisbon on FT.com noted that "Portuguese fashion designers, architects and advertising agencies are based [in Principe Real], and there are quirky boutiques and upmarket antique stores alongside local bakeries, grocers and cafes."
5. Baixa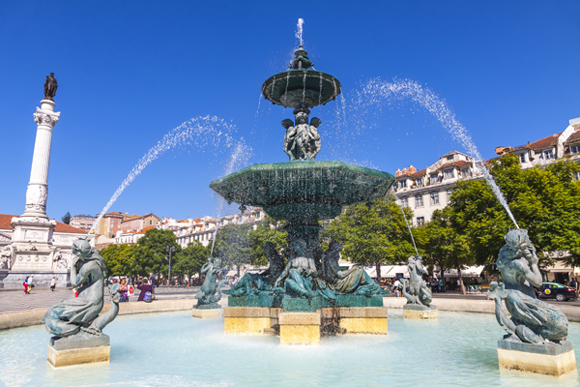 Baixa is located in the city center. As noted under Chiado, an expat in Portugal shared that "Baixa and Chiado are often listed as being flat, but only if you don't need to go shopping. Rent is higher and there are a lot of tourists when tourism is on. Good transit, community feel on the back streets but the main streets feel like a tourist and shopping district."
There are stunning landmark sites, such as the Praca do Comercio, which is a large waterfront commerce plaza that dates to the 18th century.
6. Graca
Graca is known for its stunning views from atop the highest part of Lisbon and the restaurants that attract tourists and locals alike for their authentic and affordable cuisine. You're sure to love the cobblestone streets, classically-tiled houses and so much more. It's located in the parish of Sao Vicente and close to the city center.
7. Belem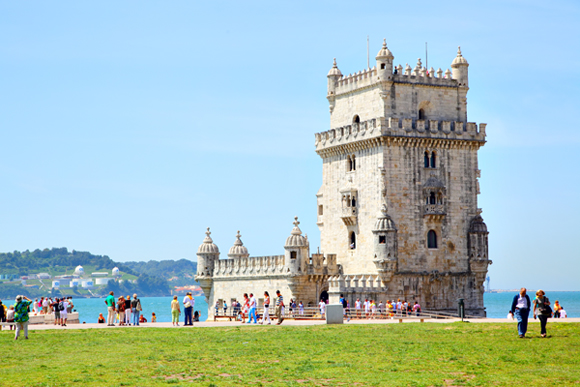 Belem is located in Western Lisbon just before you reach beach towns. It has a relaxed feel, monuments, parks, river views and more. It's generally regarded as a very nice place to live. People line up at the home of the famous custard tart, Pasteis de Belem.
8. Alcantara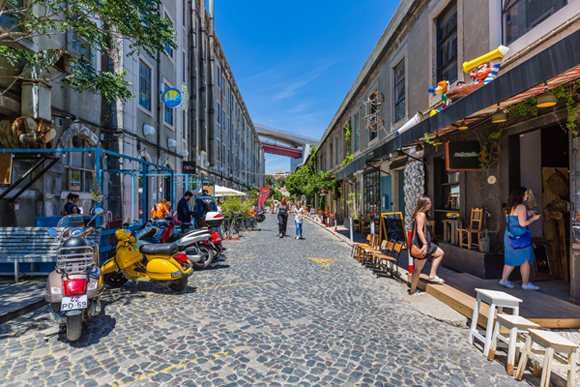 Alcantara is to the east of Ajuda and Belem and west of Estrela and Campo de Ourique. It's popularity has been increased considerably by the LXFactory. While the neighborhood used to be home to textile and other industrial and commercial enterprises, bars and discotheques began to make inroads in the early 1990s. LXFactory is a "creative hub fuelled by companies and industry professionals, but it has also been brought to life by an array of different events in fields such as fashion, advertising, communication, multimedia, art, architecture and music, among others."
9. Parque das Nacoes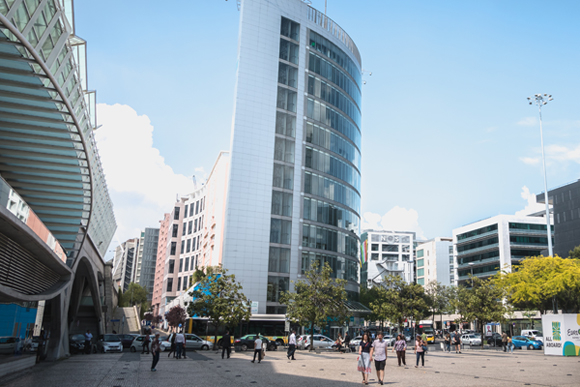 This area of Lisbon owes its transformation to the World Fair that was held there in 1998, which means it has hotels and high-rise housing that appeals to some expats who prefer quiet and want to be out of the center of the city. That being said, you will miss out on some of the cultural aspects that make Lisbon a favorite destination. An expat on our forum wrote that "Parque das Nacoes has good transportation but not much community feel. It has easy access to the airport." Another said that "I liked Parque das Nacoes for its more relaxed and spacious atmosphere, but you might like to be more central." It does contain the Vasco da Gama shopping center and hosts events such as concerts from time to time.
10. Restelo
Restelo is perfect for anyone looking for a quieter area with more room. Located next to Belem, it is on the western side of Lisbon. It also has the Estadio do Restelo, which is home to C.F. Os Belenenses and a venue for major music concerts. Park International School has a campus in Restelo that welcomes students from 1 yr. through Grade 4. Park International School has two other locations in Lisbon.
11. Marvila
Marvila is a civil parish and district of Lisbon in the eastern part of the city. It is to the southwest of Parque das Nacoes, north of Beato, and east of Alvalade. This is a trendy area that is still on the up swing. Craft beer, co-working spaces and galleries have helped to transform this once desolate neighborhood.
About the Authors
Braden Wood is a writer at Expat Exchange. He is a high school student at Bernards High School in Bernardsville, New Jersey and enjoys playing lacrosse and traveling. In addition to researching and writing feature articles for Expat Exchange, Braden is involved with site development and design, photography and the launch of our new podcast.

Joshua Wood, LPC joined Expat Exchange in 2000 and serves as one of its Co-Presidents. He is also one of the Founders of Digital Nomad Exchange. Prior to Expat Exchange, Joshua worked for NBC Cable (MSNBC and CNBC Primetime). Joshua has a BA from Syracuse and a Master's in Clinical and Counseling Psychology from Fairleigh Dickinson University. Mr. Wood is also a licensed counselor and psychotherapist.
Some of Joshua's articles include Pros and Cons of Living in Portugal, 10 Best Places to Live in Ireland and Pros and Cons of Living in Uruguay. Connect with Joshua on LinkedIn.
Comments
thailande77
Bravoo