Living in Portugal Guide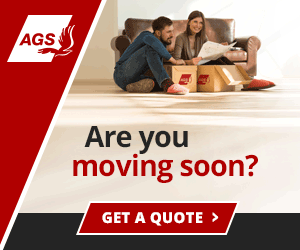 Summary: Our Living in Portugal Guide is a primer on everything about living in Portugal: best places to live, cost of living, pros and cons, healthcare and insurance, obtaining a driver's license, how to bring your pet with you and more.
With its beautiful coastline, vibrant cities and welcoming people, Portugal continues to be a destination for digital nomads, expats and retirees seeking a change of pace and a warmer climate. In fact, it was recently voted the best place to live overseas by members of Expat Exchange.
If you are a city person or need to live in a city for employment, Lisbon is the place to be. "Lisbon is remarkably diverse. The area of intendente itself is home to 87 nationalities! Portuguese are very friendly people and accepting of all people from every background. There is a little India area, little Chinatown, African cafes, Nepalese restaurants and also lots of options for vegan and vegetarian people. Lisbon is a great city for socializing. There are many expats and digital nomads here who are always open to meeting new people. It is great for young people, as well as older expats with is wide range of options and close proximity to the beaches and lots of bars, clubs and restaurants," remarked one expat living in Lisbon.
If you want to live on the coast, many recommend The Algarve while others prefer the less crowded Silver Coast (Costa de Prata) region and the surfing town of Ericeira, which is north of Lisbon. In our opinion, it's great to have options and you should spend time in each region before making a decision. In the Algarve, Tavira and Lagos are two standout towns. In Costa de Prata, Nazare is stunning. Porto and Caldas da Rainha are near the coast, but not beachfront.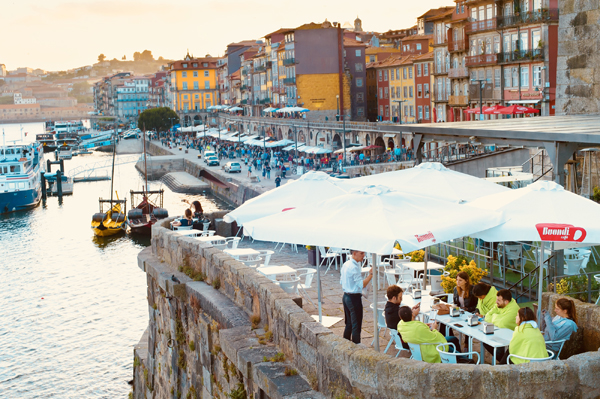 Cost of Living in Portugal
Cost of living varies based upon your desired destination, type of housing you prefer, whether or not you need a car, health insurance costs and more. "Everything is quite a bit cheaper here. Supplemental health insurance for example, via the local bank, is just 48 Euros per month! at age 70. Dentistry is much much cheaper and the care is superb. Medications cost a fraction of what they cost in the States. Food is cheaper, eating out is much cheaper - A good bottle of wine costs about $5. Public transportation is very cheap for the over 65 crowd. We're pleased. I think one could live quite well, everything included, for around $3000 per month, and if one were to budget a bit, probably even less than that," wrote one retiree in Cascais. "The cost of living is quite low, but the standard of living is high. That is, for very little money, one can rent a nice home, buy a nice car, enjoy travel and local culture and receive medical treatment pennies on the dollar. The minimum required by the governs $550/mo. That is about what the average Portuguese makes. More than that, and you can have a very nice lifestyle," reported someone living in Tavira.
"Having a steady income plus at least $10,000 to get settled. This amount could be much more if you want a large, fancy apartment or house. Especially if you don't have family in Portugal and would be faced with paying a years rent up front, as I did. It's also important to research how you will get your money to Portugal. Be sure to have an ATM card with no foreign transaction fees," advised another.
If you are applying for your Residence Visa Type 1, the most common Visa for relocating to Portugal, you will be required to show 'Proof of Health & Insurance.' "Once you are a legal resident, you are eligible for national healthcare and other services which is what taxes pay for," added another. That is true for EU citizens, but non-EU citizens do no get full access to public healthcare after they become legal residents. If you need private health insurance, "The cost of a private plan is half or less than charged in the US Health insurance," wrote one member.
"Much confusion exists for Americans and other third country nationals residing in Portugal and our access to Portugal's national health system. While we will always have access to the national health services and won't be turned away from a hospital or clinic, our primary care is served by the private health system for which we buy private international health insurance. We register at the Portuguese 'Center de Saude' or local health clinic and get a "numero de utente', a health ID number, which we can use with your private physician to enjoy the lower Portuguese citizen's prices for prescriptions, but we will pay out of pocket if we incur charges at the public hospital. So our first option is to use the private health system, which exists in all major cities and is extensive, inexpensive and state of the art," wrote one expat.
"Larger cities offer several choices of public and private hospitals within a few kilometers of each neighborhood; smaller villages rely on the larger city that could be 20 or 30 minutes away. Care in private hospitals tends to be quick, appointments are timely and modern, clean environments prevail," explained one member.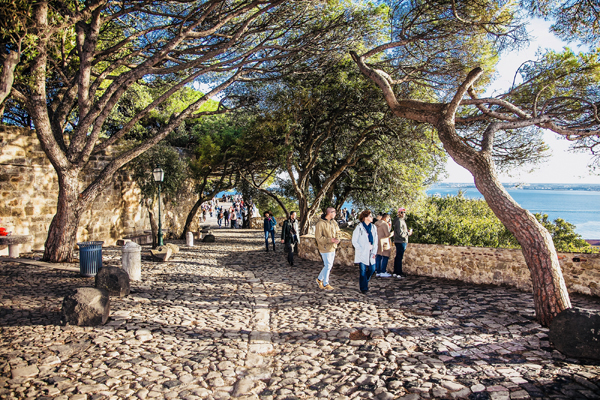 The two most popular residency visas are the D7 visa (called a Type 1 visa in the US) and the Golden Visa. "Under the broad umbrella of Portugal D visas, and categorized a Type 1 visa in the US and a D7 visa in Portugal, these labels refer to the same thing: a visa valid for 120 days, allowing entrance to Portugal to apply for residency, in order to live in Portugal for more than one year. The D7 is the most common residency visa for U.S. citizens and other third-country nationals. Often referred to as a long-stay, passive income or resident visa, the D7 visa for those who are retired, not working (financially independent), self-employed (remote/digital nomads), employed/working remotely for a company outside of Portugal, or living on passive income from investments, real estate rentals, social security, pensions, and/or a business," wrote Susan Stults Korthase.
"A Residence Permit for Investment Activity (ARI), commonly called the Portugal Golden Visa, for non-EU residents. The Golden Visa leads to a residence permit with the possibility of receiving Portuguese citizenship. It requires a qualifying investment in Portugal with a high up-front fee but offers a less stringent requirement for the minimum time living in Portugal per year. Investment options include transferring funds in the minimum amount of ???350.000* or investing this amount or more toward the arts; creating a minimum of 10 jobs; or acquiring property valued at ???500.000+ or rehabbing a qualified, older property that costs a minimum of ???350.000 (or as low as ???280.000 in less densely populated areas). The Portuguese government aims to improve this program over the next few years by "fast-tracking residence permits with a preference for those buying in low-density regions, investing in job creation and the arts or cultural heritage and those undertaking urban renewal". You'll find many real estate firms and accountancy sites offering all the details on this approach. Because it requires an attorney's assistance, we don't cover that process here," added Susan.
"I recently moved to Lisbon. I am [a] single retired lady. I'm finding it very easy to meet people and while just beginning to learn Portuguese I find most people in this part of country speak English." "Life is about family, friends, the great weather and socializing," added another expat.
The benefit of moving to a country with friendly, welcoming people cannot be understated and will ease many of the challenges that you will inevitably face. The most commonly stated con about living in Portugal is bureaucracy: "When dealing with government agencies just be prepared for extreme bureaucracy," forewarned one person.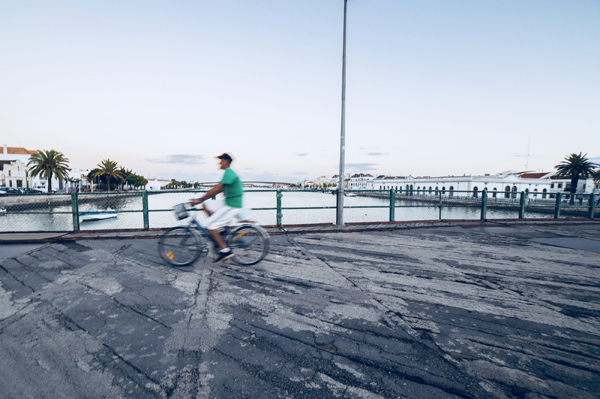 "Rent a small property first do not buy as there are too many hurdles to cover without knowing the Portuguses system. There are also at present unscrupulous estate agencies and unless you know who they are you could be on a hiding to nothing," advised a member.
In terms of what to bring and what to leave behind: "Three things I wish I would have brought my golf clubs, my dog & my furniture. Three things I wish I would have left are all of my kitchen appliances (converters burn out quckly here)... that's about it," wrote one member.
If you're moving with your pet, there are a number of steps involved. "Be prepared to prep your dog months in advance. All of your vaccines need to be given and documented by your local vet. Your vet will also need to do a final exam and fill out APHIS forms and you must have an appointmet at your "local" APHIS vet. There may or may not BE ONE in your state. This has to be done not more than 30 days before touching down in the EU. Get a EU pet passport from a local vet once you are here. makes life much simpler. Portugal is NOT France, Germany, England, Italy or Belgium. Your dog will NOT be welcome in most bars, cafes, stores. Your dog can travel on Trains and Metros and SOME cabs. So far, my dog loves it here. It's more pet friendly than the US in re: airlines, metros and trains. Depending where you are from, you may need different vaccines. Heartworm and leishmaniasis are a problem here, unlike cold northern states. Quality vetrinarian care and supplies are readily available," noted one member.
The US Embassy wrote, "In Portugal, all dogs must have an electronic identification chip and a registration. Registering your dog and getting a license for him/her is compulsory and you need to do this when your pet is between 3 and 6 months old. You need to register your pet at the Junta da Freguesia (Town Hall) in the area where you, as the owner or keeper of the animal, are currently living."
Obtaining a Driver's License in Portugal
"U.S. Citizens are entitled to drive in Portugal with their U.S. issued driver's license for a period not to exceed 185 days, provided they are not legal residents. After acquiring legal residency, U.S. citizens have 90 days in which to request the exchange of the driver's license without being required to take a driving test. During that period, U.S. citizens may continue to drive with their driver's license. After exhausting the 90 days without making the request, U.S. citizens will not be allowed to continue driving, but they will be allowed to request the exchange without being subject to completion of driving test. They have a deadline of two years counting from the date of acquiring residency to make the request," wrote the US State Department.
"You need to convert your DL from US to PT within 2 years. You will need a copy of your US driving record apostiled (sp) in the US. I'm from California and our Secretary of State did it. If you are already here you can have an apostle service do it for you and send it to you here. You will also need a medical certificate from your Doctor in PT. My understanding is if you get caught being a resident and using a US dl the fine is 500???. If you do the conversation within the time frame you will not have to do the drive test it will be a simple swap," explained one expat.
Don't miss the 2 year deadline. If you miss it, you will need to enroll in a private driving school and take Portugal's driving test, which is in Portuguese. Some of these schools are costly, but they will help you with the application process and paperwork.
"In order to obtain a Portuguese drivers' license, the Instituto da Mobilidade e dos Transportes Terrestres (IMT), which is the equivalent to a Department of Motor Vehicles, has advised the Embassy that one should obtain and present an Abstract of Driving Record from one's last U.S. state of residence. The document must indicate that the drivers' license issued by that state is an authentic and valid document. The document must also show the validity of the drivers' license, date of issuance, license class, and any suspensions/revocations. This document must be notarized with an Apostille Seal by the Secretary of State of the state where the document was executed. A list of these authorities can be found on the Hague Convention website," wrote the US Embassy. For further information, visit the Instituto da Mobilidade e dos Transportes (IMT)'s website.
"I have found Portugal to be a true paradise. All of my aforementioned desires are found here. Additionally, the people are the friendliest people, generally speaking, that I have ever met. Another reason is it is not difficult to get a resident permit and join their national healthcare. The cost of living is quite low, but the standard of living is high. That is, for very little money, one can rent a nice home, buy a nice car, enjoy travel and local culture and receive medical treatment pennies on the dollar," wrote a retiree living in Tavira in The Algarve.
"I love living by the sea, utilizing the Mercado for shopping, learning new things almost every day, being challenged and energized by my new home. I'm really enjoying getting to know people from many countries and seeing the similarities and differences. I'm also enjoying all the walking I'm doing since I've chosen to not have a car," explained a retiree in Cascais.
This has been covered already, but it's important enough to say again: if you're new to Portugal, rent a furnished short-term apartment or home before you make a long-term decision on where to live. "You must be here for some time - a month or two - before you select your home. Walk the many neighborhoods, see what amenities are around you, and work with a local realtor who comes recommended. If you like a quiet, more rural life, there are many villages and towns that meet this need. A good urban life is in Lisboa, and the coast just outside of Lisboa offers access to everything," advised one resident.
About the Author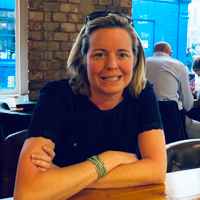 Betsy Burlingame is the Founder and President of Expat Exchange and is one of the Founders of Digital Nomad Exchange. She launched Expat Exchange in 1997 as her Master's thesis project at NYU. Prior to Expat Exchange, Betsy worked at AT&T in International and Mass Market Marketing. She graduated from Ohio Wesleyan University with a BA in International Business and German.
Some of Betsy's articles include 12 Best Places to Live in Portugal, 7 Best Places to Live in Panama and 12 Things to Know Before Moving to the Dominican Republic. Betsy loves to travel and spend time with her family. Connect with Betsy on LinkedIn.