Property in Ireland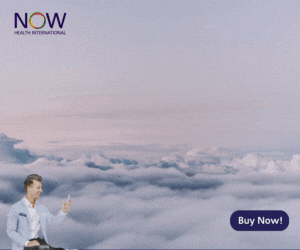 Summary: From a lack of national property listings to arranging financing, buying property in Ireland presents some challenges. Author Christina McDonald provides tips and insight into the process of buying a home in Ireland.
Once you are finally feeling comfortable (and confident) enough to buy a property in Ireland, the secret to success is research, research, research. Buying in Ireland can be complex and time-consuming, so don't set yourself ridiculous deadlines, and keep an open mind. It is important to note that, unlike the United States, there are no national property listings in Ireland. This can be exceedingly frustrating and means the entire process often takes a lot longer than is necessary. Rather than choosing one agent who goes out and searches for houses that suit you, you have to endlessly register with different estate agents, who will only show you what is listed with their company. But if you are willing to invest the time and patience, you will eventually see light at the end of the tunnel and own your own little piece of Ireland.
Once you've decided on your ideal location, use the same ideas mentioned under Renting in order to find a house to purchase. Keep your eyes peeled for For Sale signs, read the classified sections (particularly in the region you are looking to purchase), and browse websites to find recently listed properties. Most importantly, sign up with the local estate agent offices and find out what homes they have listed for sale.
Next, think about your budget. This may be entirely dependent on your personal situation, but a house is a giant financial commitment, so don't get yourself in over your head. Find something that is within your budget and suits your tastes. A four-bedroom house in Dublin is going to cost you an awful lot more than an ancient cottage in Doolin.
Purchasing Steps
You should make sure to hire a good solicitor to guide you through the necessary legal paperwork. Unlike in the United States, where all of real-estate-related legal matters are wrapped up with the agent, in Ireland a solicitor (lawyer) is hired to do all of this. Solicitors charge 1–1.5 percent of the total house price.
Once you have settled on your ideal property and have your solicitor to do paperwork, you should arrange financing. Unless you have cash to pay out- right, this will be the trickiest part of the process-- banks can be difficult to extract money from-- but not impossible if you have a stable job, a good in- come, and a good credit record.
Once you have financing, you can put an offer on the property by paying a booking deposit. This deposit ranges from €3,000 to 3 percent of the sale price but is refundable up until contracts are signed. Your offer should be con- tingent on a property survey, which will detail any problems with the prop- erty, such as mold, a leaking roof, or a crumbling infrastructure. A property survey can cost upward of €400 depending on the size of the property, but this is one area you do not want to skimp on. If you are purchasing an older property, paying the extra money for a more detailed survey may save you bucket loads in future repairs.
I should mention that even after you have put a deposit down, another buyer can swoop in and make a higher offer, rendering your offer null and void. Unfortunately, this is quite common. I had a friend who had this happen to her four times when looking for a house in Galway. Each time she thought the house was her dream house and was absolutely crushed when another buyer offered more.
If everything goes according to plan, the estate agent will issue your solicitor contracts. This is where your solicitor earns the money you're paying. The solicitor checks to make sure there are no tricks in the legalese before approving it and letting you sign. You will also need to finalize your mortgage, submit a direct debit order (for funds to automatically be debited from your account), purchase building insurance, and buy life insurance. (Life insurance is dicussed more in Hidden Fees.) At this stage you pay about 10 percent of the purchase price as a deposit, although this amount is usually negotiable. Once your contracts are signed and exchanged, you will sign a few more papers, pay the final amount, and the property will be yours.
Hidden Fees
You already know about your legal fees, the surveyor fee, and your deposit, but there are a few more hidden costs associated with purchasing property that you should be aware of. You should make sure to include these costs in your budget.
You will have to pay stamp duty (tax) to the government. This is 1 percent of the total value of your home up to €1 million, and 2 percent on any value above €1 million. Your lender will charge an application fee for applying for a mortgage. You will be required to get building insurance, which is similar to homeowners insurance, and if you are purchasing with a mortgage (rather than paying with cash), you are required to buy life insurance. Finally, don't forget that VAT adds 21 percent to all professional services, such as the solicitor or the surveyor. These fees add up quickly, so be aware of them prior to making an offer on any property.
From the book Moon Living Abroad in Ireland by Christina McDonald. Excerpted by arrangement with Avalon Travel, a member of the Perseus Books Group. Copyright © 2012. For more information, visit http://www.moon.com.
About the Author
Christina McDonald is the author of Moon Living Abroad in Ireland. Her first memory of Ireland is seeing a photo of the Dingle Peninsula when she was a child. Having grown up in Seattle, she was sure there was no place greener than Washington State, but that picture proved her wrong. Twenty-five years later, she went to Dingle and was seduced by the intense emerald green of the countryside, the colorful terraced houses, the sparkling blue of the sea, and the friendly, charismatic people. A year after returning home to America, she decided to make the move to Ireland to pursue a master's degree in journalism at the National University of Ireland, Galway. While she was there, she met her future husband, Richard, in a tae kwon do class.
After receiving her degree, Christina married Richard and stayed in Ireland for a few years before moving to London, where she currently lives. Since then, she has enjoyed writing for print, radio, and online media in Ireland, England, and the United States, including Dublin's Sunday Times, Galway's Connacht Tribune, the Galway Independent, the Seattle Post Intelligencer, Colures Magazine, Expedia.com, and USAToday.com.
When not busy writing, Christina likes to spend time with friends and family, read, work out at the gym, and travel with her husband and their young son, Adam.
Comments
guest
One word about buying property in dear old Ireland. DON'T!!!!!!
guest
Couple of things, solicitor fees can be negotiated to far less than 1.5% of the value of the property. Also, don't worry too much about having someone come in and make a higher offer than your offer on a property-the market is very slow, dormant in some areas, and it's a trick that some real estate agents use to jack up the price. One more thing, don't expect the level of professionalism from estate agents here as you would get in the U.S.
guest
most properties on sale on Ireland will be placed on this website w w w daft dot ie. you can search by area and budget and type of property
guest
Having owned and still in ownership of properties in Ireland may I say it is true negotiation is always possible. However being gazumped in Galway is more than real, as it is one of the few major well sort after property areas with a finite number of properties. Having also bought in the States the estate agents there have equally unpleasant methods to steer clients to their gain. Best way to buy is retrieve as much advice as you can from other purchasers, they have been through the mill and will set you in the path of those officials to be relied on. Always expect the unexpected and utmost at the top of the list, have patience.
guest
Hi Christina, I just wanted to say "hello" to a fellow Seattleite! I too, am from Seattle, and moved here to do an MA in Business Tourism. I met my husband shortly after I graduated and we still live in Ireland. We bought a house here about 7 years ago, and while it was a seemingly smooth transaction, we had heard about "gazumping" as you mentioned above. I can't believe it is legal! Anyway, we didn't pay stamp duty as we were first time buyers. There were a few other things different to the States as you mentioned, but all in all a relatively easy process. Thank you for sharing, Susan
guest
Foreign citizens have alwyas been able to buy property in the US. But it does not give them a residency status. If you have a passport, you can get a visitor's Visa usually good for 3 month. If you are an EU citizen you do not need a visa, and you can visit for 3 month at the time. You can also apply for a Student Visa if you are accepted at one of our schools. But watch out for scams!
guest
Wow, thanks for all the febedack! Glad to see others are in the same boat as me (misery loves company!), but I also really appreciate the [email protected]: Yeah it's totally frustrating, and I would agree that it's a British jobs for British workers thing except that SO MANY corporate positions in London, at least, are filled by non-British Europeans. Since the UK job market is now open to other EU members, it seems like the strategy is to at least keep out those they can i.e., [email protected]: Oh man, I would've thought being a UK citizen would help! Good luck to your fiance he's definitely not [email protected]: That's such a shame that you're having to leave because of the job market, but I totally understand. If I was in your position with a solid offer back home, it would make it really hard to justify sticking it out in the [email protected]: Thanks for the encouraging words! Yep, it doesn't help to be defeatist. Some employer somewhere in London is thinking to him or herself right now, I really wish I could find a young American to hire. Glad to hear from someone who was [email protected]: I know, I keep seeing all these reports on the news about how UK grads are struggling to find jobs and how it's only going to get worse. X-( I'm trying to ignore them @M: I can be an asshole, it's true, but I'm not that much of an asshole to single you out for targeting in a blog post. The whole blame it on the economy thing was and still is a MASSIVE thing, written about over and over in the NY Times, Newsweek, etc. You were most certainly not the only person pegging his/her situation on the economy. I guess I've seen a few jobs for US attys seems quite a few UK firms/offices are expanding their US practices but almost no one wants untrained American JDs. I actually applied to that listing you sent John, but with no success. Even a few months at a big firm (but not, apparently, as a summer) makes a difference to these guys. We can talk about my feelings on that in person I also like the purple thingy. @Kelly: Don't tempt [email protected]: Thanks for the encouragement! Yep, I'm not giving up, and I do hope the visa will make some difference, although understandably, a lot of jobs are not stoked about hiring someone who they'll still have to sponsor after two years. And of course, the visa still doesn't clear up the UK/US qualification problem for lawyers. But I know someone will give me a shot I just have to find [email protected]: I quite agree. Most people don't find happiness in their jobs, they find it in life outside the job. So you're right it's life outside the job that should take priority. And I'm lucky that I've got some leeway in order to set those [email protected]: First of all, you are misrepresnting things to say that you spent a decade job hunting. Second, given that you found a top-notch employer willing to sponsor you straight out of undergrad and another straight out of law school (and in fact had multiple offers for your summer position), it seems you did alright getting American employers to consider you. (Given that you had all American qualifications, it makes sense that you should have been a more attractive candidate in the US than I am in the UK.) But, I do agree that the US government s policy on work visas is no more friendly than the UK's and is probably even worse. Clerly the Special Relationship doesn't extend to highly skilled workers!