Moving to Dublin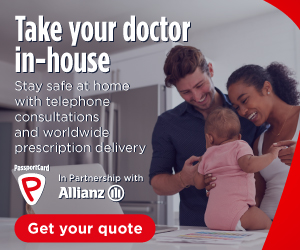 Expats are moving to Dublin in increasing numbers. Over the course of the last few decades, Ireland has emerged as a formidable economic force, and Dublin has benefited greatly. Here are some basics for those expats considering moving to Dublin.
As the capital city of Ireland, Dublin attracts a lot of expats from Europe and other parts of the world. Dublin has an impressive list of technology companies that maintain a significant presence there.
Visa Information
The Visas for Entering Ireland page on the Irish government's website will help you begin to explore entry requirements.
You can check to see if you need an Irish visa on their site.
You will likely need a short stay 'C' visit (tourist) visa to explore Ireland as a possible expat destination.
There are a number of long stay 'D' visas.
Importantly, U.S. citizens should know that you need permission to remain if you are planning to stay for a period greater than 3 months.
Healthcare Information
Expats from the U.S. will have to have health insurance and document it before entering Ireland.
Expats from the EU will probably be able to access the health system in Ireland, which obviously includes Dublin.
According to the Irish Government's website, anybody deemed "Ordinarily Resident" in Ireland will be covered:
"Any person, regardless of nationality, who is accepted by the HSE as being ordinarily resident in Ireland is entitled to either full eligibility (Category 1, i.e. medical card holders) or limited eligibility (Category 2) for health services."
Here is information about access to healthcare services Medical Cards in Ireland on the governments official website.
Deciding Where to Live in Dublin
Our article about 5 Neighborhoods to Consider in Dublin is a good start for expats moving to Dublin.
Expats considering renting an apartment should read our article about Dublin rentals. Here are a few excerpts:
"Some apartments and larger houses come unfurnished. If you choose an unfurnished property, you will need to set aside some money to furnish your new home. You can speak to your landlord about reimbursement at the end of your lease, but most likely you will just have to sell your furniture if you choose to move to a furnished property after living in an unfurnished one."
"Rentals can be found via newspapers, the Internet, or signing up with rental agencies. The best way to find a rental is through word of mouth. Ask any friends or contacts if they know somebody who knows somebody else who is renting out a place that would suit you. Since the Irish rental market tends to be pretty laid-back, landlords are more willing to rent to somebody that comes recommended and who will be more likely to pay their rent and not wreck the place."
If you are going to consider the idea of moving to Dublin through an exploratory trip, here is airbnb Dublin to find a place to stay temporarily.
Transportation in Dublin
Transportation in Dublin is well regarded and most people are able to forgo the use of a car while living there. If you need to travel outside of the city regularly, you may have to consider the idea of purchasing a car. That will depend on your individual situation.
Irish Rail operates all rail services in Ireland.
Heuston Station and Connolly Station are the two main stations in Dublin.
Here is information about buses in Dublin.
Expat Jobs in Dublin
For many years now, Dublin and its surrounds have been home to a large number of technology firms. The area around the Grand Canal Dock has been nicknamed "Silicon Docks" due to the concentration of companies with a presence there. Google, Facebook, Linked In and Twitter all are represented at Silicon Docks.
Read our article about tips for expat tech jobs in Dublin.
Similarly, read our article about Digital Nomads in Dublin.
Expats considering a move to Dublin should take the time to peruse the information contained in this article, but also understand that it's critical to visit before you make the move. These investigative trips are crucial if you are to ensure the best possible outcome if or when you move to Dublin.
About the Author

Joshua Wood, LPC joined Expat Exchange in 2000 and serves as one of its Co-Presidents. He is also one of the Founders of Digital Nomad Exchange. Prior to Expat Exchange, Joshua worked for NBC Cable (MSNBC and CNBC Primetime). Joshua has a BA from Syracuse and a Master's in Clinical and Counseling Psychology from Fairleigh Dickinson University. Mr. Wood is also a licensed counselor and psychotherapist.
Some of Joshua's articles include Pros and Cons of Living in Portugal, 10 Best Places to Live in Ireland and Pros and Cons of Living in Uruguay. Connect with Joshua on LinkedIn.
Comments
Muffie499
HOME NEEDED FOR 2 STRAY ENGLISH PEOPLE! Margaret and Paul are desperate to leave England for Ireland and find their forever home. They are fully vaccinated against brexititus. Marg is of good Irish pedigree and a great cook. Paul is a bit of a mongrel (joking) and a good delivery/courier driver. If anyone knows where they may be gainfully employec and where they may find a long-term rental property please email or phone them. Thank you. [email protected] tel: 07982942488
Stumpflog
Something I'd like to offer up to any expats in Ireland is the prospect of brining your car with you. I know it depends largely on where you're coming from but I can say that I've done this with a company called a1autotransport and it worked out quite well in spite of warnings I'd read about moving a vehicle from one country to another. The company I mentioned above is worth ringing if this is something you're considering, even if only to find out the cost or what's involved in the process.