Living in Mexico Guide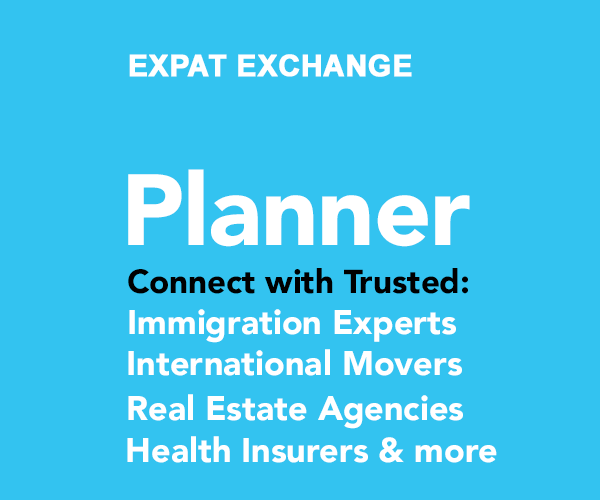 Summary: Our Living in Mexico Guide is an introduction to everything about the basics for moving to Mexico: best places to live, cost of living, pros and cons, healthcare and insurance, and more.
"I love the weather. It's only rained twice in the last 3 months. The beaches and Malecon are clean and beautiful. However the trash issue is obvious everywhere else although the city is making a noticeable effort. The stray dogs are an issue in town if you are a pet owner. The rent is super cheap but sometimes so are the amenities so don't expect to find a bathtub in any home and most hotels and remember, even with such affordable housing you get what you pay for in the end. The people are a mixed bag. But mostly great with foreigners because that's their bread and butter. I have only encountered a few anti-Americans and the young adult generation don't think twice about it. 2021 Expat Exchange Best Places to Live Survey
Key Facts about Mexico
Population: approximately 126,014,000 (2020 Census)

Climate: Varied - Tropical to Desert

Language: Spanish Only: 93% - Spanish & Indigenous: 6%

Cost of Living: Moderate - Varies by Location

Are Residents Taxed on Worldwide Income? Yes for Residents of Mexico

Can Foreigners Own Property? Yes (some significant restrictions) (Info)

Healthcare System: Public & Private, Health Insurance Recommended, Better Hospitals in Developed Areas vs. Rural Areas (Info)

Visa & Residency: Temporary vs. Permanent Residency

Work Visas: Temporary Residents Need Permission - Permanent Residents Do Not

Best Places to Live: Merida, Ensenada, Nuevo Vallarta, Lake Chapala, Puerto Vallarta, many others. (Info)

COVID-19: Current information about COVID-19 in Mexico (Entry & Exit Requirements, Testing, Vaccines, Restrictions)

Religion: Roman Catholic 83%, Pentecostal 2%, Jehovah's Witness 1%, other Evangelical Churches 5%, other 2%, none 5%, unspecified 3% (2010 est.)

Urbanization: 81% of population living in urban areas

Type of Government: federal presidential republic

Capital City: Mexico City

Economy: Mexico's $2.4 trillion economy, which is the 11th largest in the world, has become increasingly oriented toward manufacturing since the passage of NAFTA in 1994.

Literacy Rate: 95%

Crime: Mexico has a high crime rate and can be violent, from random street crime to cartel-related attacks.
People moving to Mexico for work typically land in Mexico City, one of the 5 most populated cities in the world. But, snowbirds, digital nomads and expats have a long list of inland cities, lakeside towns, coastal cities and villages to consider.

Our article, 12 Best Places to Live in Mexico in 2022, offers an in-depth look at some of our members favorite spots:
As with anywhere else, it's important for people interested in living in Mexico to understand the cost of living there. Monthly living expenses are very subjective - location, lifestyle and medical insurance costs are among the many factors that influence your monthly expenses. If you want to live frugally without a car, dining out infrequently and traveling little, your monthly expenses will be far lower than those who choose otherwise. If you want to enjoy dining out, drinks, traveling and entertaining, the expenses will obviously go up.
An expat in Playa del Carmen offered: "The cost of living here is one of the most expensive in Mexico but is still much more affordable than the US. We eat out everyday....spend about $20 for two - for a complete meal, then tend to eat something light at night. I attend Zumba and pay for my monthly classes about $30, My husband goes to an amazing gym - classes included - about $50 a month. I never do my own laundry because there are laundry services everywhere. We spend about $5 a week. Gas is more expensive about $4 a gallon. Many appliances and sheets are about double the cost of what we pay in the US. So these items I try to bring from there."

Our article, The Cost of Living in Mexico, provides more insight into the cost differences by city and region, healthcare costs, living costs and more.
Mexico has universal (public) healthcare and a private healthcare system. Expats typically choose more than one type of healthcare coverage and use them differently based upon the care they need. For example, an expat may use the public system for routine medical issues and prescription medicines and the private system for surgeries, serious health issues and emergencies. Depending upon where they live in Mexico, some expats will choose to return home for care when that makes the most sense for them. It's important to consider all of this when researching and obtaining international health insurance for Mexico.
Carefully research all of the options you'll find listed here on Expat Exchange. There are a variety of expat and nomad insurance providers that suit a variety of different needs based upon coverage, age, costs and more.
William Russell's private medical insurance will cover you and your family wherever you may be. Whether you need primary care or complex surgery, you'll have access to the best hospitals & doctors available. Unlike some insurers, we also include medical evacuation and mental health cover in our plans (except SilverLite).
Get a quote from our partner, William Russell
.

Expat Health Insurance in Mexico
William Russell's private medical insurance will cover you and your family wherever you may be. Whether you need primary care or complex surgery, you'll have access to the best hospitals & doctors available. Unlike some insurers, we also include medical evacuation and mental health cover in our plans (except SilverLite). Get a quote from our partner, William Russell.
GET A QUOTE

Our Healthcare in Mexico guide covers public vs. private healthcare, health insurance for expats and global nomads in Mexico, hospitals, vaccinations, availability of prescription medications in more.
Expats in Mexico have to make a few choices in terms of how to manage their visa & residency status. Mexico generously allows people from the United States and some other countries to live there for up to 180 days a year. However, if you would like to exceed that time period, you will need to gain temporary, and eventually permanent, residency status.
The process involved in gaining temporary or permanent residency status is not overly complicated but it must be followed exactly or you risk having to go back and start from the beginning.
One expat in Mexico advised: "The main thing to know is that you must start your residency request outside of Mexico, at a Mexican consulate. Then you have 30 days to present yourself to the Mexico immigrations. There are professional groups that will do all of this for you, for a fee, of course."
Our Visa & Residency guide covers requirements for entry to Mexico (including COVID-19 requirements), tourist and residency visas, work permits and much more.
The History of Mexican Cuisine and Its Signature Dish
Mexican Cuisine is a foundational aspect of Mexican Culture, and it incorporates much of the history of the country. Corn, beans and peppers (hot chiles) continue to form the foundation of many Mexican dishes, all three of which were present before the arrival of Spanish explorers.
With the arrival of Spaniards came chicken, beef, pork, and other meats, as well as dairy products such as milk and cheese. Rice, olive oil, imported fruits and vegetables, and other food stuffs associated with the Mediterranean Diet were also incorporated into Mexican Cuisine overtime.
One of the signature dishes of Mexico - perhaps the signature dish - is Mole. The name itself is derived from the indigenous (Nahuatl) word for "Sauce," and there are countless varieties of Mole that have evolved over the course of centuries. Generally, it's a thick, dark sauce that incorporate dried chile peppers, spices, seasonings, and more. Here's more information about Mole and How to Make It from America's Test Kitchen, and a Simply Mam� Cooks video on How to Make Mole from scratch.
Expat and global nomad life can be full of adventure, but they come with a long set of challenges to go along with all those rewards. It's much different than being a tourist, but you'll need to navigate day-to-day life where the language is often not your native tongue and the sights and smells will not remind you of home. If you're seriously considering a move to Mexico, take off the rose-colored glasses and get a realistic view of what life there will be like - the good, the bad and everything in between.
"I love Mexico City because there are a lot of things to do and it's a very walkable city. However, I recognize that it can be unsafe and this is the only negative," shared an expat in our 2021 Best Places to Live Survey.
Another expat in Mexico shared: "The weather is perfect, the food is good. Many people are kind but some just want to rip you off. I like learning a language and a new culture. We don't get cruise ships or big boats but I miss sailing. This is a surfer's ocean and too rough to swim in. The streets are not paved evenly so it is easy to fall if you miss something small. Taxis, doctors and many meds are all affordable. Certain meds are over the roof. Many drugs are not available even to doctors. The health system sucks for everyone. Thank goodness I can afford to use the services of the one private hospital.

Our Pros & Cons of Living in Mexico article offers a more in-depth look at the pros and cons of living in Mexico. As with other places, one expat in Mexico warned: "For expats who might find staying in a ward with five other patients, no phone, no call button, no television, no pillow and a single visitor, I must warn them that there are expectations that must be managed. Personally, I am both endlessly grateful to Mexico for public medical care, but I am also realistic about what it does and does not offer. "
Pros

Climate
Beautiful Beaches, Mountains and Lakes
Cost of Living Lower than Comparable U.S., Canadian & European Options
Residents Have Access to Public Health Care System
Don't Need a Car in Some Locations

Cons

Petty and Violent Crime Can Be Very Serious
Machismo attitude of some Men
Cost of Living Higher than Expected in Most Desirable Areas
Advance Payment for Many Medical Services
Bureaucracy Can Be Tough to Navigate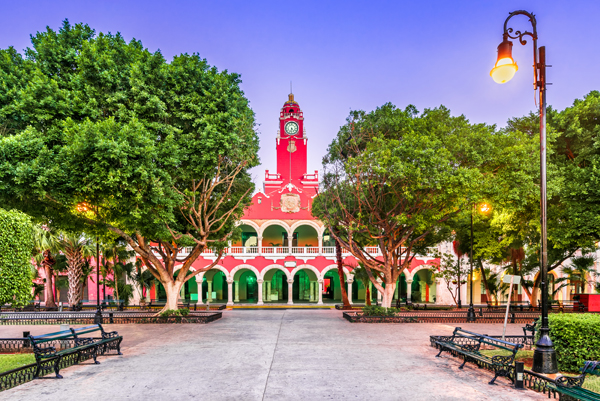 SHOPPING is great. Many do their grocery shopping at Wal-Mart, Sams Club, Chedraui (the Mexican version of Wal-Mart that is fantastic) the Mega store and others. Fifth Avenue is known for its lively, atmosphere with stores, restaurants with all types of specialty foods such as Mexican, Argentinian, Brazilian, French, Italian, Seafood, Steak and even fast food places like McDonald's and Burger King, Domino's Pizza, KFC. We have Office Depot, Home Depot, DHL, Fedex...just about everything.
An expat in Lake Chapala shared: "Rent your first house for a 2-3 month period while you look over the entire area and decide where you really want to rent, then go for a long term lease at a reduced rate. Use every resource available to you in your new area. Don't think you can learn it on your own. We thought we could and suffered for it. Take the help that others want to give."
Quickly and easily find trusted moving, insurance, relocation and other providers with
Expat Exchange's Moving Planner
. Select which of our trusted partners you would like to hear from and we'll do the rest.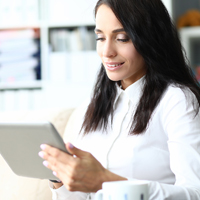 Plan Your Move to Mexico
Quickly and easily find trusted moving, insurance, relocation and other providers with Expat Exchange's Moving Planner. Select which of our trusted partners you would like to hear from and we'll do the rest.
Get Started Now

Our Moving to Mexico Guide covers the practicalities of moving to Mexico and includes expat tips about where to live, health care, planning your move and more. Plus, read expat reports about moving to Mexico.
"We have a small but active expat community. We have a ladies lunch group once a month to hear speakers on local issues and meet other expats, plus keep up on what is happening in town. We have a couples group that has dinners every Thursday at different restaurants also to meet the other expats. We have golf groups, tennis, bridge, cards, a church service or two in English. We also have a new Gold's gym. The University of Colima has a great music department that has brought us some classical music concerts the last few years, this year we are having Romeo and Juliet. We have many great restaurants and most have live music and dancing."

Our section with Expat Advice About Retirement in Mexico, is a must read for anyone considering retirement in Mexico.
Foreigners absolutely can buy real estate in Mexico. While restricted zones were written into the Mexican constitution, the government circumvented these restrictions decades ago in order to monetize the nation's beautiful geography and desirable weather. While historically, foreigners were prevented from purchasing property within ~60 miles of an international border or ~30 miles of the coastline, there is now a process that makes it possible via indirect acquisition through a trust owned by a Mexican corporation or other financial entity.

Expat Exchange has a growing list of property listings in Mexico in popular expat cities and towns.
About the Author

Joshua Wood, LPC joined Expat Exchange in 2000 and serves as one of its Co-Presidents. He is also one of the Founders of Digital Nomad Exchange. Prior to Expat Exchange, Joshua worked for NBC Cable (MSNBC and CNBC Primetime). Joshua has a BA from Syracuse and a Master's in Clinical and Counseling Psychology from Fairleigh Dickinson University. Mr. Wood is also a licensed counselor and psychotherapist.
Some of Joshua's articles include Pros and Cons of Living in Portugal, 10 Best Places to Live in Ireland and Pros and Cons of Living in Uruguay. Connect with Joshua on LinkedIn.