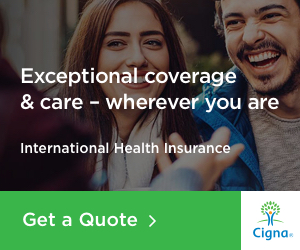 Parent's Review of The American School of Paris in St Cloud, France

Review Your Child's International School
What is the name of your child's school? (Please report on one school per survey.)
The American School of Paris
In what town or city is this school located?
St Cloud
How would you describe this school? (i.e. American, British, International, Local, etc.)
American
What grade levels are represented at this school?
Pre K through HS
How do most children get to school everyday? (bus, train, walk, etc.)
Bus, walking, car or the older kids by train
How would you describe the facilities at this school? What extra-curricular activities are available?
The facilities are nice. They are planning a major renovation and expansion in the near future. There are some after school activities for students in grade 2 and higher, but they are very expensive. Sports are available for the higher grades.
What has this school done to help your child transition from the curriculum in your home country into the curriculum in your new country? Are there programs to prepare your child for repatriation?
NOTHING. They talk a very big talk about their academics, but I have been very disappointed. There is no program to help a child repatriate. I have met with the teacher and head of the Lower School about what is required to repatriate my child and they have done nothing. The expectations have been very low and I have seen my student's work deteriorate since arriving this year at ASP. He will definitely be behind when he returns.
How would you describe the social activities available for parents through this school? Are there parent-teacher organizations?
This area is the area that I give high marks to. There are walking groups for the parents, running group, and parent teacher organization. As a first time expat, having other English speaking people to talk to has been vital.
What advice would you give to someone considering enrolling their child in this school?
If school you do not require or want your child to be in a rigorous academic environment then you will be happy. If you do not plan on transitioning back to the US or an Asian country, then it might be OK. Like I said earlier, I have found the academics behind what we left in the states. They are unwilling to work with you even though they say they will. There has been no communication with the teacher on what is taught in the classroom, little homework, few tests and only one report card 7 months into the year. Also, the kids learn very little French. I have found that they do a great sales job on the school, but do not live up to it. My child is in the lower school. I am not the only one who is unhappy and I also have friends with children in the Upper and middle schools who comment about the same things. So, I would either go in with low expectations for academics and be happy that your child will have other English speaking friends and also a more American like school with sports, prom, graduation or look elsewhere.