Moving to Jamaica: 8 Things to Know Before Moving to Jamaica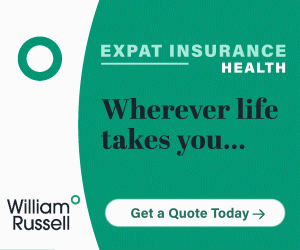 Summary: Expats move to Jamaica for a variety of reasons. Some go for work, while others want to retire there or live an island lifestyle. Moving to Jamaica requires thorough research and a recognition that island life is can be quite different than one might expect.
Expats moving to Jamaica enjoy island life, but it's important to note that this means different things to different people. Some expats in Jamaica want to live near other expats, others want to live near Jamaicans, and some just live near work and adjust accordingly.
Jamaica Visa Requirements
Expats need proper Jamaican visas and other documents to legally enter the country. Obtaining permanent residency to live in Jamaica can be difficult.
In a discussion about residency in Jamaica, one expat advised:
"First, if you are coming to Jamaica to live you'll need a Jamaican passport or a VISA or a work permit (or letter of employment). If you are coming as a tourist you will not need a VISA (U.S. Residents are exempt from a tourist visa requirement, however in most cases immigration at the airport will stamp your passport for up to 90 days.
"If you are traveling as a tourist and have a U.S. passport the airline, in most cases, will require you to have a return ticket to the U.S. or they will not allow you to board! In Jamaica at immigration they might ask for proof of a return ticket. I've never been asked however they have the right to ask and see evidence of return.
"Once in Jamaica you can apply for an Extension of Stay. This may be based on Visitor, Student, Employment, Marriage or Dependency exemption. As a Visitor you can stay for up to 60 days with an Extension however you must supply a letter stating reason extension is being sought.
"The Student & Employment exemptions are fairly self explanatory. If you are married or are getting married (to a Jamaican National) than you can apply for a Marriage Exemption (which I'm going through now). If you are a direct descendant of a Jamaican National you can apply for an Exemption.
Where Expats Move to in Jamaica
An expat who moved to Negril wrote "We rent a two bedroom suite in a nice secluded area. We just moved there from a unit on the beach, but we needed more space for the money. Yes - many expats live here in Negril much the same way I do.
One expat in Falmouth wrote that "we have not met a lot of expats yet, but the one couple that we did meet live in a house that they purchased." They added that "we wanted to be close to the Montego Bay airport so we looked at a few parishes on the west half of the island. Falmouth is up and coming so we selected Falmouth."
Another expat who moved to Falmouth advised that "I chose my community by asking friends and family for references. I wanted to reside near the airport, but not in a commercial zone. I chose Retreat Heights, which is located outside of the town of Falmouth but close enough to hotels, airport and entertainment."
An expat in Manchester, who lives in a house, advised "my three neighbors are from the UK, and it is typical for most expats in my area." They had their house built there in Manchester.
An expat who moved to Calabar, Jamaica wrote that it is very expensive to live there and that there doesn't seem to be many other expats there.
An expat who moved to Ocho Rios for work wrote that "I live in a 2 bedroom apartment near Island village in Jamaica. I don't know of any expats locally. Work pays for this, it is basic accommodations and costs $1200 per month." They also advised to "beware of living close to too much hustle and bustle such as night clubs or late bars; you will be kept up with booming reggae music all night."
Expat Housing in Jamaica
One expat advised others moving to Jamaica that "a good place to start is airbnb or remax. We have seen lots of properties that fit your requirements. We had the same requierements when we were thinking of moving to Kingston. We went on airbnb and found awesome listings. A lot of them even offered a discount if you decide to rent it long term. You can find awesome apartments and houses from 2,000 USD all the way to 10,000. Furnished or unfurnished."
What to Bring When You Move to Jamaica
Expats that move to Jamaica have varying needs. A common theme, as with all expats, is that they bring things they don't need and need things they left at home (or never thought to buy).
Here are some thoughts from Expats:
An Expat in Falmouth wrote: "I Wish I would have brought: a Coffee Maker with extra coffee pods (Keurig), my art supplies, and extra mosquito repellent. I Wish I would have left at home: Several pair of shoes, electronic gadgets I don't use, and jewelry."
An expat who moved to Ocho Rios wrote that he wished he had brought "more household items, the cost of them isn't very cheap here in Ocho Rios, Jamaica."
Another expat in Ocho Rios suggested expats moving to Jamaica should bring "a Generator (power cuts are rife and expect to be without power, internet or water for 2-3 days at a time), toiletries (I should have stocked up on things like shaving foam and toothpaste etc as it is far to expensive here), and an umbrella (it rains almost every day here)." He suggested expat leave at home: "Coats - it is hot and humid."
Crime in Jamaica
The topic of crime in Jamaica frequently comes up among expats:
"The problem is much more involved than simple policing. There is a serious job & wage issue along with a struggling economy on the island. Young people, even with an education, have a difficult time finding or getting a job. It's expensive & hard here, very hard!! and unfortunately some (a very small percentage) turn to gangs, drugs & crime as a way to survive. The key there is "some"! The majority struggle day after day just to survive, never get in trouble and live a happy well-balanced life."
Furnishing Your House or Apartment in Jamaica
An expat moving to Jamaica wrote to ask about whether he should buy furniture in Jamaica or have it shipped there. The consensus was that he should ship it from home:
One expat wrote:
"Hi , I think it's better you ship. I was in Jamaica in February and for my little home there, I thought of buying a bed , a stove and a sofa. The cheapest complete bed I could find was 97,000 Jmd which was about 850 US dollars. I was shocked because I could buy a bed in Europe for less than that. Do check out the cost of the shipping for your stuff and then compare the prices but I knew next time i rather ship things than to buy. Have a great day."
Another expat advised:
"Hi, definitely ship your goods over - furniture etc in JA is very, very expensive and to be honest there isn't a great deal of choice. It is possible to find some great handcarved furniture but generally I found it too heavy, ornate, and not quite to my taste. I thought that I could sell my goods in the UK and use the proceeds to replace them in JA, but the resale value just wasn't sufficient to cover the costs of buying new. Do shop around for reliable, and low cost shippers though. And good luck with the move...JA is just awesome..."
Finally, an expat wrote:
"I agree with the other posters in terms of the variety and lower cost of furniture purchased abroad. The cost of shipping may be reasonable depending on your frieght charges. Remember that there may be customs duty and wharf fees when clearing the items at customs once it gets to Jamaica.
"Another option would be to check the local classified section of the newspapers in Jamaica for moving sales or furniture garage sales. You may get a bargain."
Health Care in Jamaica
In a report about health care in Negril, Jamaica, an expat wrote that "Local doctors are good for rashes, infections [and] basic lab work. Pharmacists can also be helpful if you need something on short notice. You may have to travel to another city or to Kingston for diagnostic tests." The expat added that "I would return to the USA for serious health issues or for an elective surgery."
One expat who inquired about health care in Jamaica was advised by a fellow expat (and diabetic) that "I am also a diabetic, but I found healthcare in general in JA to be below par, and so I tend to see my GP for my 6 monthly reviews whenever I return to the UK and I also stock up on the free meds that I need. I also ensure when in the UK that I get general health [checks]."
William Russell's private medical insurance will cover you and your family wherever you may be. Whether you need primary care or complex surgery, you'll have access to the best hospitals & doctors available. Unlike some insurers, we also include medical evacuation and mental health cover in our plans (except SilverLite).
Get a quote from our partner, William Russell
.
Building Your Own House in Jamaica
If you are considering Building a house in Jamaica, expats offered the following advice:
"Keep in mind, this is just my opinion...No one will ever say how much it costs to build a house! I don't think many people 'do it that way'. They start with a home design and go from there. The devaluation of currency and fuel pricing affects the materials costs.
Same way, you will never get a complete list of materials for any stage of work or specific project of the work. Sometimes that's good, as you don't want to have too much supplies on property that have to be guarded. And you can't buy cement in advance because it doesn't store for long (hardens). On the other hand, you will be grieved when the same tradesman sends you back to the hardware store for more screws, washers, wire, board, etc.
Again, only my opinion, labor is 'cheap' compared to a developed, regulated country. However, you must be absolutely diligent to oversee everything that is going on, and at times TELL them how you want something done, not just let them run with their repetitious ways of doing things.
About the Author

Joshua Wood, LPC joined Expat Exchange in 2000 and serves as one of its Co-Presidents. He is also one of the Founders of Digital Nomad Exchange. Prior to Expat Exchange, Joshua worked for NBC Cable (MSNBC and CNBC Primetime). Joshua has a BA from Syracuse and a Master's in Clinical and Counseling Psychology from Fairleigh Dickinson University. Mr. Wood is also a licensed counselor and psychotherapist.
Some of Joshua's articles include Pros and Cons of Living in Portugal, 10 Best Places to Live in Ireland and Pros and Cons of Living in Uruguay. Connect with Joshua on LinkedIn.
Comments
Iriestar68
I've been on this site for awhile, but just read this article. You have some errors. You do not need a Jamaican passport to live in Jamaica. I don't know where you got that information from, but you can't get a Jamaican passport unless your a Jamaican citizen. You talk about importing personal items and that there 'might' be duty and custom fees. As a non returning Jamaican, the expat is more certainly going to lay duties and customs and possibly a broker fee (if they used one) . I would also suggest that a broker is used. You also need to mention that getting a work permit is a process and a simple employment letter won't do. You still have to apply for and be approved for a work permit. I enjoy this site.: just wish it was a bit busier.