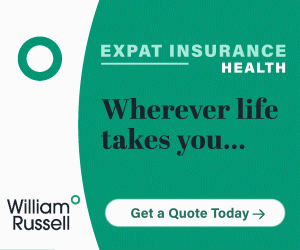 Parent's Review of Noblesse International School in Angeles City, Pampanga Province, Philippines

Review Your Child's International School
What is the name of your child's school? (Please report on one school per survey.)
Noblesse International School
In what town or city is this school located?
Angeles City, Pampanga Province
How would you describe this school? (i.e. American, British, International, Local, etc.)
Internatinal Baccalaureate (IB) World School / AP School (American)
What grade levels are represented at this school?
Nursery - 12th Grade
How do most children get to school everyday? (bus, train, walk, etc.)
Private Transportation / School Bus
How would you describe the facilities at this school? What extra-curricular activities are available?
The facilities are really great. There is an indoor gym, an outdoor pool, a golf hitting range, outdoor playgrounds, an indoor playground for Preschool, a separate Preschool building, a cafeteria, nice soccer (football) field, well-equipped classrooms, Preschool & Elementary School library, Middle & High School library, computer labs, science labs, and ample music and art classrooms. There are plenty of extra-curricular activities such as sports activities, science clubs, math clubs, world languages clubs (Spanish and Mandarin), and many more.
What has this school done to help your child transition from the curriculum in your home country into the curriculum in your new country? Are there programs to prepare your child for repatriation?
There is a strong and well-established ESL program that follows Rosetta Stone and IXL with well-prepared teachers. They also have a buddy system in place which made the transition for my children much smoother and even seamless. In general, it is a small community that almost has a family feel to it, and if you or your kids need something you just ask and there will always be someone to help.
How would you describe the social activities available for parents through this school? Are there parent-teacher organizations?
There is an organization called the Parent Support Group and through it parents can help organize events for the school.
What advice would you give to someone considering enrolling their child in this school?
Check out their Facebook (Noblesse International School) or website, contact them, and if possible set up a meeting with the School Director and Principals. Education is the priority at this school. You will not regret it.
William Russell's private medical insurance will cover you and your family wherever you may be. Whether you need primary care or complex surgery, you'll have access to the best hospitals & doctors available. Unlike some insurers, we also include medical evacuation and mental health cover in our plans (except SilverLite).
Get a quote from our partner, William Russell
.

Expat Health Insurance in Philippines
William Russell's private medical insurance will cover you and your family wherever you may be. Whether you need primary care or complex surgery, you'll have access to the best hospitals & doctors available. Unlike some insurers, we also include medical evacuation and mental health cover in our plans (except SilverLite). Get a quote from our partner, William Russell.
GET A QUOTE