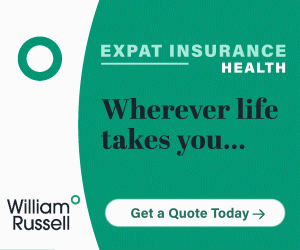 An Expat Talks about Moving to Passignano sul Trasimeno, Italy

Share Your Experiences Moving Overseas
What is the name of the city or town that you are reporting on?
Passignano sul Trasimeno
Name three things that you wish you had brought and three you wish you had left at home.
I wish I had brought: 1) dried dill; 2) shredded coconut; 3) some books in English. I wished I had left: 1) lots more clothing; 2) misc. household items easily bought here; 3) six or eight pairs of shoes.
What advice would you give someone preparing to move to your area about the actual move, choosing a neighborhood and finding a home?
As far as the actual move, pair down to two suitcases per person. Ditch or store the rest. Don't drag it around. AirB&B's allow you to rent for 29 days. After that, the owner must have a legal rental agreement. Short-term rentals in fully furnished apartments allow you to live several places to see how you like it. Choose places close to stores, train stations, bus lines. If you do find a charming old house up on a hill, be careful if it's too remote. Unfortunately, remotely located houses can be targets for robberies. I know some people who built their dream home and have been robbed 5 times while away. If you don't speak Italian, you're in trouble. Finding community, especially a community of like-minded English speakers is difficult in most cities in Italy. Facebook pages are the best way to connect.
What type of housing do you live in? Is this typical for most expats in your area?
A mansarda, attic apartment. We know some expats who have bought "rustico" homes and embarked on extensive, and expensive, remodels. Others purchased apartments. We are renting a cheap apartment, but it is too small, too noisy, and are hoping to find something better.
How did you choose your neighborhood and find your home or apartment?
On accident, really. We were in Perugia in an AirB&B. We noticed a poster for a concert on Isola Maggiore on Lake Trasimeno. We went, and were charmed with Passignano sul Trasimeno. We found an apartment and moved.
William Russell's private medical insurance will cover you and your family wherever you may be. Whether you need primary care or complex surgery, you'll have access to the best hospitals & doctors available. Unlike some insurers, we also include medical evacuation and mental health cover in our plans (except SilverLite).
Get a quote from our partner, William Russell
.
Are your housing costs higher or lower than they were in your home country? What is the average cost of housing there?
Housing prices vary a great deal. A decent apartment can be had for 130,000 euros. Homes in the Umbria region though are disappointingly high priced. We've seen places for over 200,000 euros that needed extensive remodeling and repair. Rome and Naples and Florence are higher priced. The other factor is there are many homes that have poor lighting, no fly screens on the windows, very hard water that clogs pipes, and mold problems. It's hard to find a modern-designed home like you'd easily find in any town in the US.