Pros and Cons of Living in the Philippines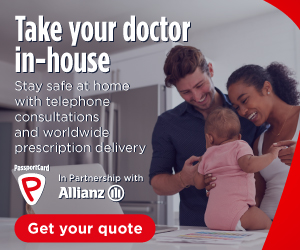 Summary: The Philippines attracts the interest of expats from all over the world - truly has a lot to offer for a variety of different people. However, it's also important to understand the pitfalls that can be avoided with appropriate homework and preparation.
Expats are attracted to the Philippines for a variety of reasons, but those that have lived there also learn that there are some aspects of life there that are less than desirable. Below you will find some of the pros and the cons of living in the Philippines to help you develop a realistic picture of what it would mean to make the move.
Pro: The Filipino People Are Incredibly Friendly
An expat in Manila reported: "This seems to be the most open culture that I've encountered in SE Asia. People are willing to open up to friendships beyond the superficial. The Filipino people embody stoicism in the face of hardship, cheerfulness, kindness, empathy: there are many, many positives."
Another expat in Manila wrote: "The filipinos are such a happy, family-oriented culture and I cannot believe how friendly our neighbors are. I have never experienced anything like this friendship in my 80 years living in USA. Americans are too busy and self-centered to even notice a newcomer until they really get to know him."
Another expat in Alabang wrote: "By far, the best thing about the Philippines is the people. I have never encountered a more optimistic group in all my life. They help one another when they are in trouble. Families are close. For the most part, the people are not driven by what brands they wear or type of car they drive (though sadly there are signs that this is starting to slowly change in the metro areas). Filipinos will break out into song or dance the newest pop-dance while living in conditions that would have Americans lying on the floor crying. I have had so many strangers try to feed me, just because we were out and about somewhere and happened to pass a birthday party or family gathering. Everyone is welcome at all times."
Pro: Skilled Labor Available For Home Projects
An expat in the Philippines shared: "We have built up a list of skilled laborers we can trust to do a good job and do it honestly for things like plumbing, electrical, carpentry, masonry, or larger jobs that we cannot do ourselves. We treat them as we wish to be treated and offer respect when it is earned. Most live in or near our community and are close by if needed and available."
Pro: Costs Can Be Much Lower Than the U.S.A. or the U.K.
One expat reported about the costs of living in the Philippines: "The cost to build or purchase a home here in the Philippines overlooking the South China Sea is a small fraction of what the cost would have been in the San Diego area where we used to live. The lot is one half acre and we paid $1,800 USD. The same size lot on the ocean in San Diego, California would cost over one million USD."
Another shared: "Standard of living in the Philippines depends on the location where you want to stay. If you go to the countryside, $1,000.00 could give you and your wife a comfortable life. Internet, TV all in. Again, you have to find out where you want to stay," explained another expat.
Pro: Medical Care in the Philippines Can Be Good
If you are careful and do your research, you can locate yourself near good medical care in the Philippines:
"Asian hospital has one of the best heart specialists in the country who also goes back and forth to Washington DC where he does heart surgeries. Our Philippine Heart Center is way north in Quezon City and most of the time, people even from all over the Philippines will opt to go there because they have more specialists. Alabang, Muntinlupa CIty where Asian hospital is not too busy compared to places if you go to Makati northbound. Southbound, like Laguna are Cavite are right outside Muntinlupa city and more laid back, secure and both have International schools. If you prefer cooler climate, go further a little bit towards Tagaytay, they have Tagaytay hospital, about two hours away from Alabang. Next to Metro Manila will be Cebu where they have great hospitals like Cebu Doctors hospital and they have international airport and the island is not that big. You can be in a laid back place which can be 30 minutes away from the city or at least an hour away," said one expat.
Pro: The Philippines Has Something For Everyone
There are a variety of places for expats to explore in the Philippines. Expats have enjoyed their experiences in cities, suburbs, near the beach and elsewhere.
Here are some examples in our article about the .
"The best places to retire in the Philippines are Makati City of the Metro Manila being the center of trade and businesses, where almost 90% of foreign embassies, Head offices of local and foreign banks, international schools, prestigious hotels, all sorts of international cuisine and restaurants are located. If you are into urban kind of living and may be wanting to engage in businesses while enjoying busy city life, there is no other place to be considered but the City of Makati. It is also about 30 minutes drive from the airport," recommended one expat in Makati.
"Subic Bay offers great amenities left behind by US military. Very quiet, most rules enforced, most traffic officers honest - tickets are cheap and easy to pay. Rules usually enforced. No flooding, PLDT phones and internet via SubicTel, Subic Enerzone has reliable power, Subic Water handles water and sewage, SBMA handles trash/recycling pick up. Medical facilities were basic but improving with two new medical centers, one in Cubi and one in the central business district. Various grocery sources including a couple wet markets.
Con: Expats Cannot Own Property in the Philippines
"I had a Filipina wife so we purchased our home about 10 years ago. Homes were extremely inexpensive back then due to the eruption of Mt. Pinatubo. I bought everything for under $30,000 US and spent maybe $5000 more on improving the bathrooms and kitchen. Additionally I bought a few window type air conditioners as it does get rather hot there. One thing to be aware of, electricity is not cheap there and running a single air conditioning unit can increase your electric bill by $100. My wife died a few years later and I now own the property myself. Be aware, that is the only way a "foreigner" can actually own land in the Philippines," explained another expat.
"Be advised that foreigners are not allowed to own property in the Philippines. You can buy a condo, but someone else owns the land and you are at their mercy in that type of sale. If one of you are Filipino then you can buy a place in the Filipino name," advised one expat.
Con: Communication Can Be Confusing
Communication is somewhat indirect. It's so important to watch body language, in particular changes in body language (rather than overt gestures) that indicate 'something's up'.
Another agreed, adding that "Most challenging, indirect way of communication of the Filipino"
Con: Inefficiency Can Be Stressful in the Philippines
An expat in Manila reported that: "The inefficiency of anything official from receipt giving to getting the driver's license (though there are notable exceptions). The plus side is that inefficiency is almost always accompanied by a smile."
Con: The Foreigners Tax for Expats
It can be frustrating in a foreign country to blatantly overcharged for something. Expats report this regularly:
I know a lot of expats struggle with the feeling of being overcharged for items or services. This does happen. Do your research beforehand on what things should cost. If you think the price is too high, just stand there for a moment, holding or looking at the item and often they will lower the price. You can try asking what their "last price" is. Sometimes asking them what the price would be if you need a receipt will lower the price, too, especially if they are just working the booth and not the owners, because they would get fired if the booth owner sees they are overcharging and pocketing the difference. Agree to prices before you get into a tricycle or get a massage or any sort of service agreement. Finally, if the price is only slightly inflated, and you can afford it, consider just paying it. Unless you are here living on a Filipino salary yourself and honestly can't afford the "foreigner tax", then look at the extra dollar or two as a form of charity.
Another expat agreed, saying that "Sometimes people will try to charge me more, because they see me as a "Kano". In those cases my wife (a Filipino) does the buying. But people are getting to know me and don't try it as often."
Con: Corruption Can Be a Problem
An expat in Santa Rosa City reported: "This has not happened to me, but if you ever have a problem with a cop, pay him off right away, if you end up on the station then you will have to pay off everybody in the office. I understand the standard payoff is about 200 Php or about $4. I know ex-pats that always make sure to have 200 Php whenever they go out."
Con: Some Areas of The Philippines are Unsafe
In a recent discussion on The Philippines Forum, members discussed safe areas to live. One member commented, "Davao is consistently rated the safest city in the Philippines. Which is a very clean city of 1.9 million. Has many nice, gated communities. Also, one of the most livable cities with lots of attractions nearby, good hospitals, schools and other amenities." Another member added, "We live just outside Angeles city, in a really nice, very safe, upmarket subdivision. Angeles is way more than just bars and bar girls, it is very central, with easy access to the highway, to go to Manila, Baguio and anywhere else. Loads to do all around, does get busy, but not unbearably busy. Our subdivision has 3, 4 and 5 bedroom houses, swimming pool, gym, large clubhouse, all free. Monthly fee for us is 1400php. I love it here, there are no stray dogs, NO cockerels at all. The residents are professional people, and many foreigners. Good hospitals nearby, Clark is very near. 1 hours drive to Subic and the beaches. Very very few power cuts, all in all it's a great place to live."
For more on this topic, check out our article 8 Safest Places to Live in the Philippines.
Con: The Language Can Be a Challenge For Some
An expat shared about Learning the Language in the Philippines: "No, I'm in the process of learning Tagalog. Many people here speak English and that contributes to me not learning Tagalog as fast as I would like."
About the Author

Joshua Wood, LPC joined Expat Exchange in 2000 and serves as one of its Co-Presidents. He is also one of the Founders of Digital Nomad Exchange. Prior to Expat Exchange, Joshua worked for NBC Cable (MSNBC and CNBC Primetime). Joshua has a BA from Syracuse and a Master's in Clinical and Counseling Psychology from Fairleigh Dickinson University. Mr. Wood is also a licensed counselor and psychotherapist.
Some of Joshua's articles include Pros and Cons of Living in Portugal, 10 Best Places to Live in Ireland and Pros and Cons of Living in Uruguay. Connect with Joshua on LinkedIn.
Comments
phonedoctor1
As far as buying a house and property: My research has told me that YES you can buy a house as an Expat, but NOT the land it sits on ... What you can do is Lease the property for 50-75 years for next to nothing since you are already buying the house ! Now, if you are married to a Filipino, you can buy both in the same transaction, if it is in her name. After living there 4 years, I came back to the states due to a stroke. I have recovered, and as soon as my house sells, I will be moving back to the CDO (Cagayan De Oro) area. Not sure at this point if we will be building or just buying our new house. There was a post a month or so ago where the guy gave lots of details on the last house he built there, PLEASE send me the details on your newest house that you said you are building !
phonedoctor1
ok i beleive in a lot of the authors views, Almost all of the philippinos i met between 2010, and late 2014 even the Muslims were extremely friendly and even invited me and my pinoy wife to their houses for dinner Etc, we lived in Cagayan De Ore!BUT on the southern end of the island near Cotobato ETC there were many muslim insurgents that my wifes father fought for many years in the military, and indeed even stole plantation lands from her grandfather with threats of death if he did not give up the lands ! . . . so there are many safe places for white people, but it was NOT safe for me to visit my wifes Grandfather, as the risk for kidnapping and or death was too high ! He has since died at the full age of 96, and his many plantations and lands arre being sold, and divived between the 9 children ! I will move back to Cagayan De Oro as soon as i sell my house, as i always felt safe there even though there have been a couple of bombings since 2010 ! I LOVE these islands, i LOVE my wife and it is SOO Beautiful there! My kids may or may not evev visit there, but my Wife and I can return to visit them every 3 years or so, plus my health has ALWAYS been soo much better thetre than in the United States since 2006! I love the people, AND the food is assume !!
hillsideboy
hillsideboy Have visited Philippines for over 40 years and married to a Filipin for the last 25 years. But I miss the contact and culture that I enjoy on the months that I spend in UK.. Many expats must own the huge range of apartments where I stay in Bonifacio Global City in Makati, but where can I meet them for chats? I joined this exchange hoping to find adult clubs, meet-ups etc., but so far none have been mentioned. Any English-speaking clubs/pubs locally?